Student Services Center
Plumley Complex room 130
315-334-7709
Monday - Friday: 8:30 a.m.-4:30 p.m.
Evening hours vary by semester
Student Services is your "one stop" on the Rome Campus for a variety of services and functions. Whether you are considering attending MVCC or are a current student, the staff will assist you with reaching your educational goals. Information regarding admissions, financial aid and billing, advisement, accessibility resources, veteran services, student activities, and much more are available in one convenient place.
Fitness Center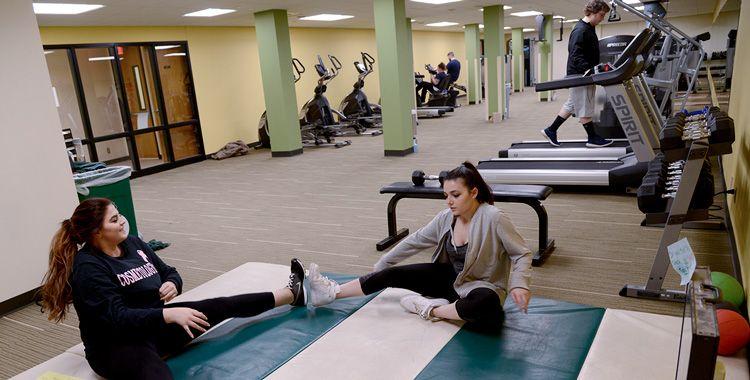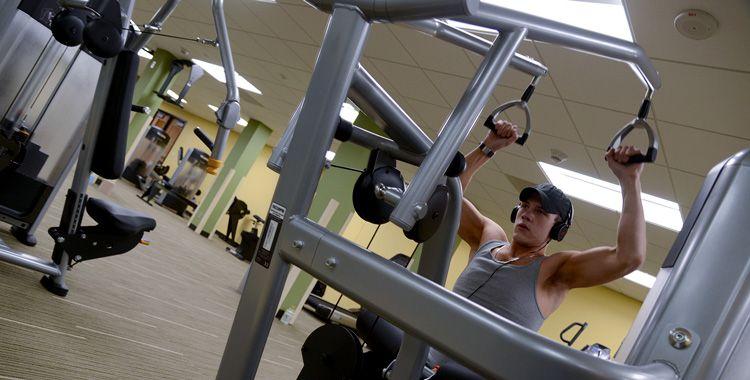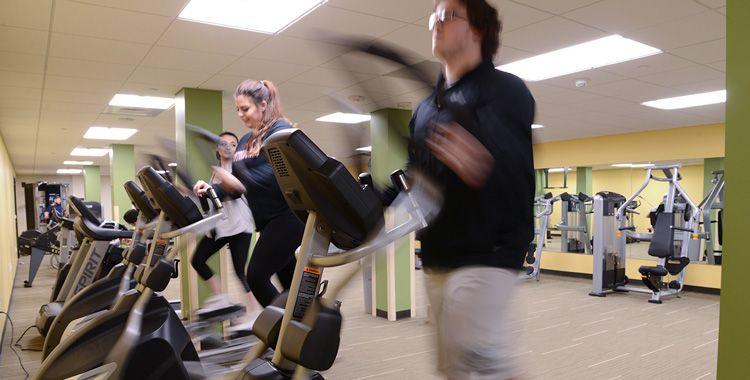 Plumley Complex room L05
Hours: Monday-Friday, noon-5 p.m.
The Fitness Center, located on the lower level, has treadmills, rowers, weights, resistance machines, and floor space with mats for stretching exercises. They also have TVs and music.
Jean B. Higgins Library and Learning Commons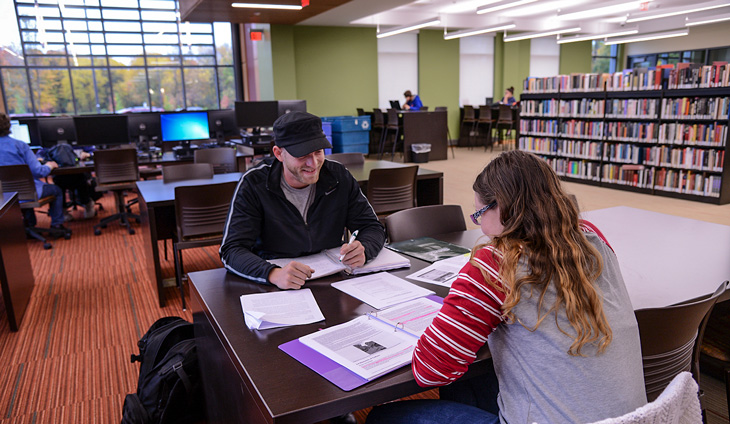 Plumley Complex room 101 and 102
315-334-7728
Library Hours: Monday-Thursday, 8:30 a.m.-8:30 p.m.; Friday, 8:30 a.m.-4:30 p.m.
Learning Commons Hours: Monday-Friday, 8:30 a.m.-6 p.m.
The Library and Learning Commons on the Rome Campus are located within the same suite.
The Jean B. Higgins Library offers a comprehensive collection to support the College's curricula. Holdings also include the popular Best-sellers and Feature Film collections. MVCC students, faculty, and staff may request materials outside the Library's collection through a comprehensive interlibrary loan service.
The Learning Commons includes a testing center, math and writing labs, tutoring stations, and a computer lab shared with the Library. There also are several study rooms equipped with smart technology available for students to sign out. Completion Coach offices also are housed within this suite.
Transportation
Shuttle Bus
As Mohawk Valley Community College's enrollment has grown in recent years, so have the transit needs of students at its Rome and Utica campuses. The College now has several strategies to help students and visitors find ample parking and alternatives to driving.
A partnership between MVCC and Birnie Bus provides free, direct and accessible shuttle service between the Rome and Utica campuses five days a week, when traffic between the two is greatest. Transit time is estimated at 30 minutes one way. To ride, you must present your MVCC ID.
The shuttle in the Spring 2021 will run on Mondays only.
Shuttle schedule
Departs Rome

Arrives in & departs Utica

Arrives back in Rome

Shuttle 1: Morning

Mon.

6:50 a.m.
7:20 a.m.
7:50 a.m.

Shuttle 2: Midday

Mon.

11:45 a.m.
12:15 p.m.
12:45 p.m.

Shuttle 3: Afternoon

Mon.

4:45 p.m.
5:15 p.m.
5:45 p.m.

Shuttle 4: Evening

Mon.

9 p.m.
9:30 p.m.
10 p.m.
For questions or concerns on MVCC's Shuttle Bus, please contact the Office of Student Engagement and Leadership at shuttlebus@mvcc.edu or 315-792-5386.
MVCC has set up an online Carpool Board for people who wish to communicate with each other to set up carpools. Students, faculty, and staff can post whether they wish to give others a ride or seek a ride themselves.
Help Desk/Media Services
Visit Plumley Complex room 102I for help with the following services:
Student academic labs
Faculty/staff computers and laptops
Smart classrooms
WiFi support
Multimedia support
Issue dispatch and/or support elevation