Student Services Center
Learning Commons, Plumley Complex room 102
315-334-7709
Monday-Friday: 8:30 a.m.-4:30 p.m.
Evening hours vary by semester
Student Services is your "one stop" on the Rome Campus for a variety of services and functions. Whether you are considering attending MVCC or are a current student, the staff will assist you with reaching your educational goals. Information regarding admissions, financial aid and billing, advisement, accessibility resources, veteran services, student activities, and much more are available in one convenient place.
Fitness Center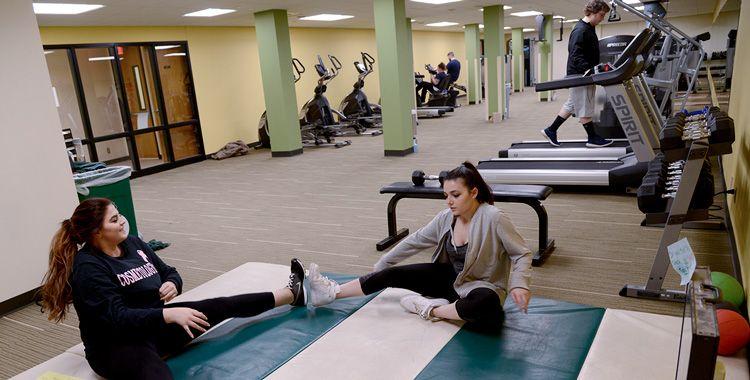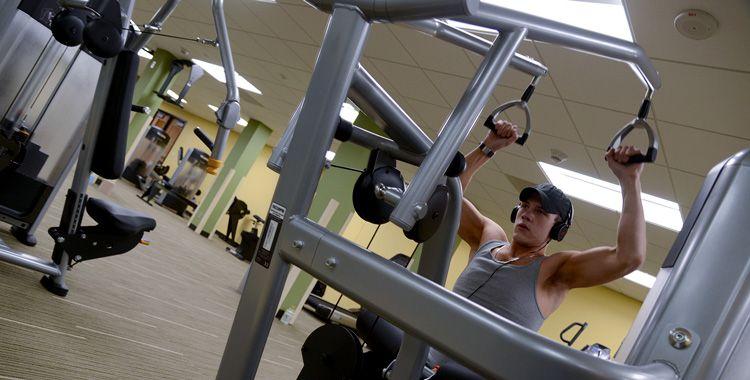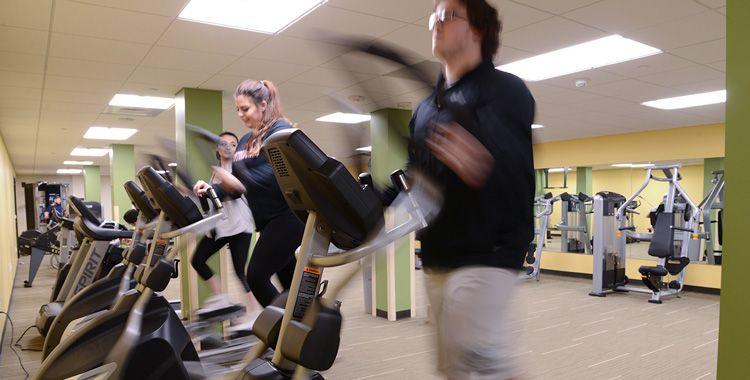 Plumley Complex room L05
Hours: Currently Closed
The Fitness Center, located on the lower level, has treadmills, rowers, weights, resistance machines, and floor space with mats for stretching exercises. They also have TVs and music.
Jean B. Higgins Library and Learning Commons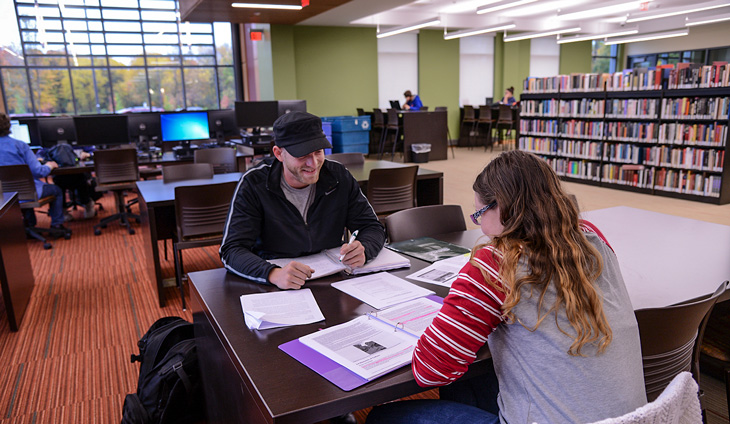 Plumley Complex room 101 and 102
315-334-7728
Library Hours: Monday-Thursday, 8:30 a.m.-7:30 p.m.; Friday, 8:30 a.m.-4:30 p.m.
Learning Commons Hours: Monday-Friday, 8:30 a.m.-6 p.m.
The Library and Learning Commons on the Rome Campus are located within the same suite.
The Jean B. Higgins Library offers a comprehensive collection to support the College's curricula and recreational interests including books, course reserves, feature films, and research databases. Other services available include Wi-Fi access, computers, printers, a scanner, and a copier. The Library also has study rooms available with smart technology and Zoom capabilities.
MVCC students, faculty, and staff may request materials from the Utica Campus or outside the Library's collection through a comprehensive interlibrary loan service.
The Learning Commons includes a testing center, math and writing labs, and tutoring stations. The study/Zoom rooms may be signed out at the front desk of the Library. Student Support Advisor (SSA) offices also are housed within this suite.
Transportation
Shuttle Bus
MVCC will provide transportation between the Rome and Utica campuses for residence hall students who are enrolled in the following programs based on the Rome Campus; Airframe and Powerplant Technology, Surgical Technology, Remotely Piloted Aircraft Systems, Interpreter Education or Hospitality. Transit time is estimated at 30 minutes one way.
Pick up/drop off on the Utica Campus will be at the Bellamy Hall entrance and pick up/drop off on the Rome Campus will be at the north entrance outside of the library. The shuttle will arrive 5 minutes prior to departure. If a student is running late, they should contact the company to see if it is feasible for the shuttle to wait for them without causing a late arrival.
Students must show their MVCC ID or a state issued identification card. It is also expected that students will adhere to public transportation etiquette at all times of their ridership. This includes not leaving any trash inside the vehicle, maintaining personal hygiene, keeping eating and drinking to a minimum and refrain from engaging in any distracting behavior.
The contracted company will visibly display a company sign for student safety. A rider log will be maintained to include rider name, date, time, and destination.
As the shuttle is an extension of MVCC, any masking policy in place on campus will be adhered to during transport as well, by both students and the driver. Masks will be provided by MVCC upon request.
For questions or concerns on MVCC's transportation, please contact Rome Campus Student Services by emailing shuttlebus@mvcc.edu or calling 315-334-7709.
January 18, 2023- May 10, 2023 Schedule
| | | |
| --- | --- | --- |
| Shuttle schedule | Utica to Rome | Rome to Utica |
| Mon.-Fri. | 7:15 a.m. | 4:45 p.m. |
Carpool Board
MVCC has set up an online Carpool Board for people who wish to communicate with each other to set up carpools. The tool is now live at the "Carpool Board" link. Students, faculty and staff can post whether they wish to give others a ride or seek a ride themselves.
MVCC has set up an online Carpool Board for people who wish to communicate with each other to set up carpools. Students, faculty, and staff can post whether they wish to give others a ride or seek a ride themselves.
Help Desk/Media Services
Visit Plumley Complex room 128G for help with the following services:
Student academic labs
Faculty/staff computers and laptops
Smart classrooms
Wi-Fi support
Multimedia support
Issue dispatch and/or support elevation