MVCC vs. Other Colleges
MVCC
Low Tuition: < $5K
Small Class Sizes
Free Career Programs
Flexibility
Free Application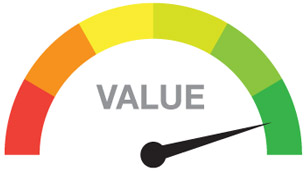 Public 4-Year
Low Tuition < $10K
Small Class Sizes
Free Career Programs
Flexibility
Free Application
Private 4-Year
Tuition > $20K
Small Class Sizes
Free Career Programs
Flexibility
Free Application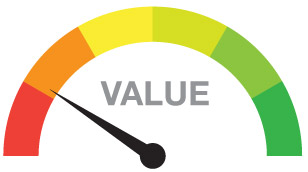 Looking for
top value?
Check out your MVCC! With smaller class sizes and lower tuition rates, Mohawk Valley Community College is a great way to get the education you need without breaking the bank. Enjoy a full suite of services to help you succeed – including academic guidance, writing assistance, tutoring, and tech support.
Looking for a sense of community?
At MVCC, we believe in belonging. We are a community college that is committed to ensuring all students feel like they belong here. We offer a supportive and inclusive environment where everyone can succeed. Whether you are a first-generation college student or a returning adult, MVCC is the place for you.
Find your perfect fit
at MVCC!
Whether you're looking to get ahead on credits or just want to take a few classes to explore a new subject wth more personal attention from professors, with MVCC, you're sure to get the most out of your education. Get a two-year degree or certificate, or take classes to transfer to a four-year university.
Testimonials
"MVCC takes the time to make students feel welcome and at home. It has shaped me into a better person by giving me a new perspective, and is the best college to get a successful education. You feel like family here because everyone is so welcoming and kind."Brittany Leo '20, Computer Information Systems
"MVCC was a pivotal point in my life. The professors are kind and encouraging. They told me that I could do it, and I began to believe in their words. Though the coursework was rigorous, I managed to walk out with an A and a new outlook on life. I'm back at MVCC as an instructor, and I feel my story has just begun."

Colley Gray '16, Welding
"I am balancing schoolwork with housework and taking care my son. I spend lots of time at the Learning Commons getting help with subjects, and it's helped me grow in a way that I never saw myself, and for that I'm happy. It also made me learn it's OK to ask for help when I'm struggling."

Shirell Gamble '19, Human Services
"I returned to MVCC at 40 years old, and within a year and a half earned my AS in web development and information design. The teachers were amazing, and the classes were very relevant to my degree path. Within months of graduation, I started a career at Northern Safety and Industrial. I couldn't have done this without the quality education and support of MVCC and its staff!"

Melanie Corelli '17, Web Dev. & Information Design
"I could not be where I am today without the incredibly cooperative professors, determined students, and convenient operations that make it easy for students to have lives outside of their schoolwork. I truly believe MVCC is an amazing college that pushes opportunity as vigorously as it pushes education."

Dakota Johnson '17, General Studies
"At MVCC, the professors really help students who, like me, struggle to get their academic mind right so they can successfully pass and prepare for the future."

James Timian Jr. '15, Criminal Justice
"MVCC was not just a community college to me, it was a life-changing experience. I learned that I could succeed in anything I strived for. I have a bachelor's degree in community and behavioral health from SUNY Poly, and am now working on my master's degree in healthcare administration at Utica University."

Rebecca Willis '15, Human Services
"Some of the best moments I experienced at MVCC stemmed from being an international student mentor, making friends, going on trips, helping others. It allowed me to venture out and explore the world, and push myself to do things the high school version of myself would not have."

Samuel Frarey '15, Surgical Technician
"MVCC is more than an educational institution, it's the place that took me as the discouraged man I was and helped guide me to set strong goals. I'm now an occupational therapy student at Utica University, striving to be an advocate for my fellow veterans. I'm grateful for MVCC and the journey it started me on."

Saulo LaGrant '17
"I was a Nursing major, and every single nursing instructor, clinical instructor, and computer lab teacher I had was truly amazing. They genuinely cared for us. I am the nurse I am today because of the instructors and the program at MVCC."

Jamie McCumber '06, Nursing
"Coming to MVCC was the best decision I ever made. The Learning Commons and International Student Office helped greatly in my success. With the degree I earned, I'm now an IT Support Technician, and it is a great blessing for me and my family."

Augustine Garbo '18, Cybersecurity
"I was terrified of college life; I was unsure if I could keep up with large lecture rooms, a dorm, a new city, and new peers. But when I enrolled at MVCC, my fears vanished almost immediately. Not only do I get to stay in my hometown, classes are smaller and make me feel like I'm valued as a student."

Miriam Mancuso '21, Adolescent Education
"Being a resident assistant at MVCC helped shape my career goals. As an RA, you have to manage time, promote academic excellence, address student needs, and encourage involvement among residents. All aspects of being an RA help me today in my current role as an Activities Assistant."

Chelsea Rosenthal '15, Liberal Arts and Sciences
"I started attending MVCC in fall 2019, returning after more than 20 years. It is scary going back to school after so long, but everyone made me feel comfortable and confident. The students are amazing! I felt accepted right from the get-go when I expected to be an outcast. I feel I am growing there every day!"

Lisa Dousharm '21, Childhood Education
"MVCC set me up with a great career in a growing field with just an associate degree. My two-year degree has done so much more for me than a lot of people I know who have their bachelor's degree. Oh, and with a lot less debt!"

Adam Sykora '17, Radiologic Technology
"Starting school at MVCC was a big decision for me. I was the first person in my immediate family to go to college. But going through classes, getting good grades, and doing my homework has shown me that anybody can make it if they put in the effort. I am making an investment in my future."

Julie Fortino '21, Psychology
"My experience at MVCC was beautiful. I met a ton of driven, dedicated people who I now consider close friends, some family. The professors and the classes helped form me as the designer I am today. I am a freelance artist now, selling logos and portraits!"

Dominic Panzone '19, Graphic Design
"I wasn't really sure where I wanted to go and no idea what I wanted to study. I knew that if I was going to college I would need to get all of the history, math, and science classes out of the way, so I figured I would take General Studies along with some other classes to see what I liked. MVCC let me do that at a more affordable price before taking the next step."

Harrison Zogby '14, General Studies
"My academic and athletic experiences at MVCC were unparalleled. The things I learned in the education program far exceeded expectations, and playing for the soccer team taught me that unity and teamwork bring you to great heights and help get you through struggles both on and off the field."

Madison Vitale '14, Childhood Education
"I decided to attend MVCC as an adult for nursing, and it truly felt like the staff wanted you to succeed. My instructors inspired me to pursue a career in nursing education, once I gained some bedside experience. They were so accessible, honest, thorough, and engaging that I couldn't wait to be able to work with students on my own someday."

Mary Donohoe '12, Nursing
"Before I began classes at MVCC, I never completed anything in my life. There were many people who pushed me to succeed … that if I work hard I can do anything. In my last semester, I applied for a student worker position with AIM, where I still work today. MVCC and AIM changed my life. I feel like I am someone, that I'm successful, and it's a dream come true."

Tanya Macri '19, General Studies/Cybersecurity
"My professors at MVCC are the reason I am where I am today. The professors showed me opportunities within the hospitality industry. They helped me find my way from culinary arts to hotel management, and helped build a foundation for earning my MBA in hospitality, and my ever-evolving positions in the hotel industry."

Kyle Fuller '13, Culinary Arts Management
"This is my first semester back in school, and I firmly believe MVCC is a top-notch institution. Not only are the professors top-notch (many teach at other area public and private universities), but the cost and value provided to students is certain. It's amazing that we have this school in our backyard. Parents, this school is a wonderful choice for your kids!"

Ashley Anne Parent
"If I hadn't attended MVCC before going to a four-year college hours away from home, I don't think I would have transitioned as well as I did. MVCC was a great atmosphere with a lot of help from advisors, professors, and friends. I will be graduating in May with my bachelor's degree and going off to law school."

Francesca Spinelli '14, Psychology
"While MVCC wasn't my plan, I'm glad I had the opportunity to go when I didn't get into my school of choice. It helped me figure out what I really wanted to do, and I found a passion for helping people through sports. I'm now an NSCA-Certified Strength and Conditioning Specialist who gets to have fun every day at my job helping people better themselves."

Nicholas Mariotti '15, General Studies
"My experience at MVCC made me realize that with hard work and perseverance, I can be successful. I owe a lot of my success to the School of Art dean for helping me every step of the way and to some of the best professors I've ever had in my life. They are passionate about the subjects they teach, are available when you need help, and truly want you to succeed."

Ryan Gros '19, Media Marketing and Management