THE LEARNING COMMONS
Research on student success tells us that learners benefit from nurturing, engaged conversation, supported risk taking, collaborative learning spaces, and access to current technologies.
The Mandia Family Learning Commons provides these in the form of holistic online and on-campus tutoring, open computer labs, research assistance, and a team of peers and professionals dedicated to student-centered learning.
Our services are free and available to all enrolled students.
LOCATIONS & HOURS
Francis A. Wilcox Hall | 129
315-792-5517
Spring 2022 | January 19th - May 4th
Monday - Thursday | 8 a.m. - 7 p.m.
Friday | 8 a.m. - 6 p.m.
Saturday | 11 a.m. - 3 p.m.
Online appointments are available every day of the week. Hours vary by tutor. The first appointments begin at 8 a.m. and the last appointments conclude at 8 p.m.
Plumley Complex | 102
Spring 2022 | January 19th - May 4th
Tuesdays | 9 a.m. to 3 p.m.
Additional hours are available by request | 315-792-5517
THE LEARNING COMMONS TEAM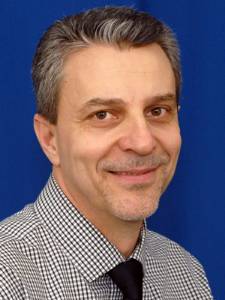 Ibrahim Rosic
Learning Commons Director
Phone: 315-792-5506
Location: Wilcox Hall 129I, Utica Campus
Email Ibrahim Rosic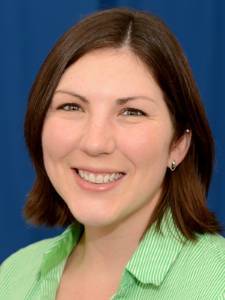 Jocelyn Ireland
Instructional Design Librarian
Phone: 315-792-5372
Location: Wilcox Hall 129, Utica Campus
Email Jocelyn Ireland
Katie Nolan
College Services Associate
Phone: 315-792-5517
Location: Wilcox Hall 129, Utica Campus
Email Katie Nolan
Breanne Rathbun
Math Tutor & Mentor
Phone: 315-792-5610
Location: Wilcox Hall 133A, Utica Campus
Email Breanne Rathbun
Danielle Del Giudice
Writing Tutor & Mentor
Phone: 315-792-5598
Location: Wilcox Hall 131A, Utica Campus
Email Danielle Del Giudice
---
Full time and clerical staff work closely with part-time professional consultants and peer tutors. Learn more about consultants and tutors by visiting the Math Lab, Writing Lab and Content Tutoring.
---
MISSION
The Learning Commons serves students by reflecting and magnifying their strengths, by valuing interdependence and self-determination, by honoring each learner's experience, by providing responsive and individualized academic support, by building an inclusive community, and by connecting students with tools, guidance, and resources that enable them to work at the edge of their ability.
VISION
We aim to build an inclusive, connected community actively pursuing its own evolution, attentive to research-supported practice and shifting student needs, attuned to the complexity of the individual, and responsive to the mind, character, and innate curiosity of each learner.