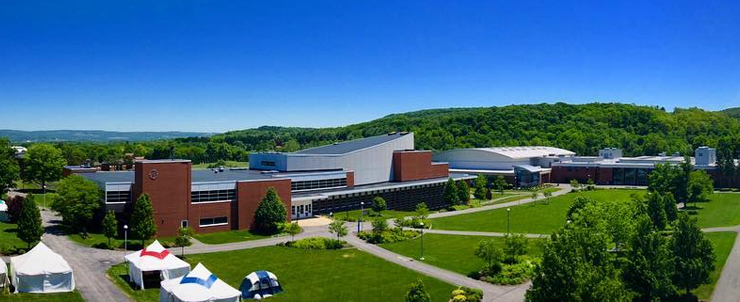 Mo Goes Mobile
Due to the COVID-19 outbreak, the Mohawk Valley Community College Admissions Office is currently working remotely during normal business hours. During this time period, our Admissions Office remains open virtually — with many staff members working from home. While we are currently unable to offer on-campus appointments and tours, we are still available and happy to assist you via Zoom videoconferencing, phone, or email.
Virtual events: Register today!
Virtual Information Sessions include an admissions presentation and overview of campus life at MVCC. View upcoming dates.
Join an MVCC Admissions Counselor for a one-on-one video conversation. Ask questions, get a personalized admissions overview, and more. View upcoming dates.
Are you interested in learning more about the business programs offered at MVCC? Join us for an online discussion with our faculty, dean and admissions representatives.
If you would like to speak with someone from the Admissions Office (9 a.m.-4 p.m. Monday-Friday), please email admissions@mvcc.edu with your name, telephone number, subject matter, and the best time to reach you.