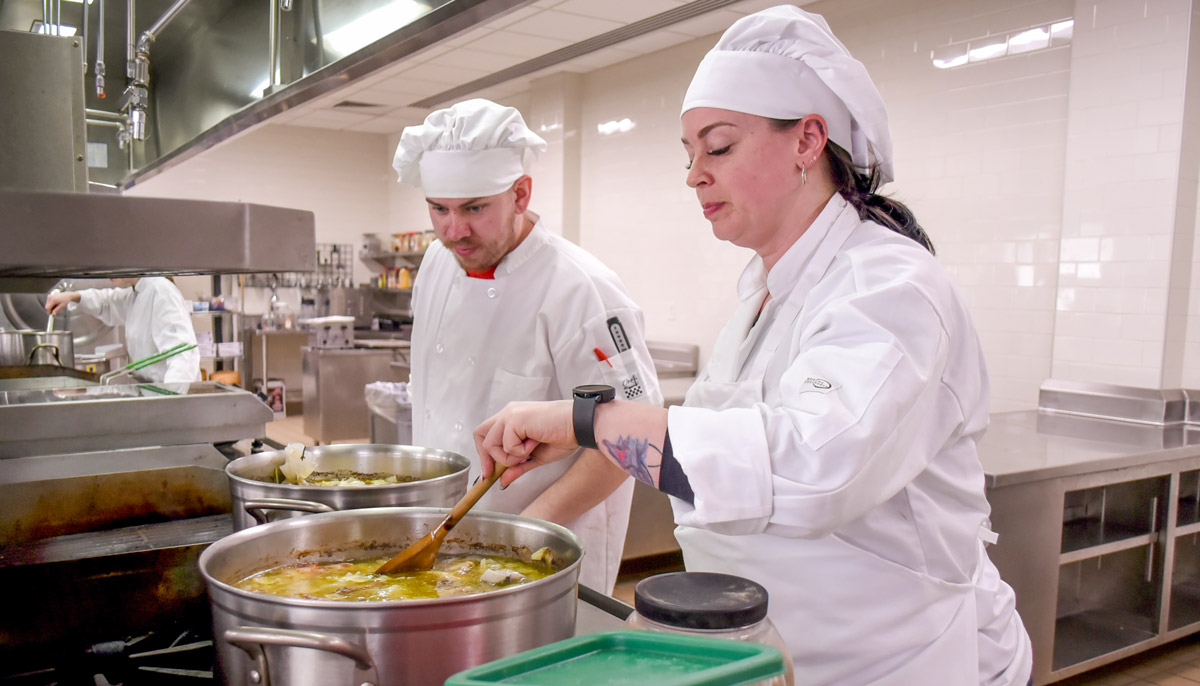 Kitchen Competencies Microcredential
Unlock your potential in the culinary industry with our Kitchen Competencies microcredential. This program, designed to be a cornerstone achievement for Culinary Arts students, offers a recognized credential to meet the demands of employers in today's competitive job market. Crafted through insightful dialogues with local employers seeking specialized skill sets for their operations, this microcredential promises to position you as a standout talent, equipped with the precise expertise that the industry seeks. Your path to culinary excellence and career advancement starts here.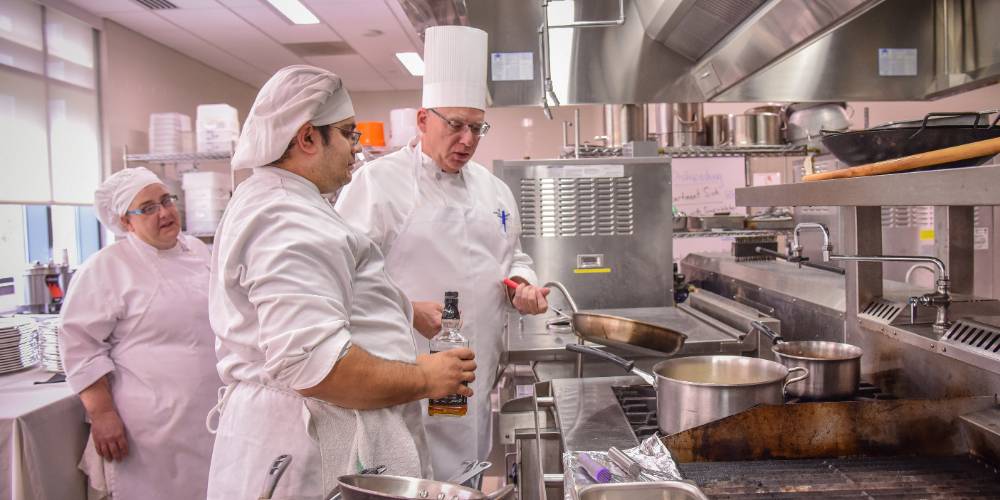 Stackable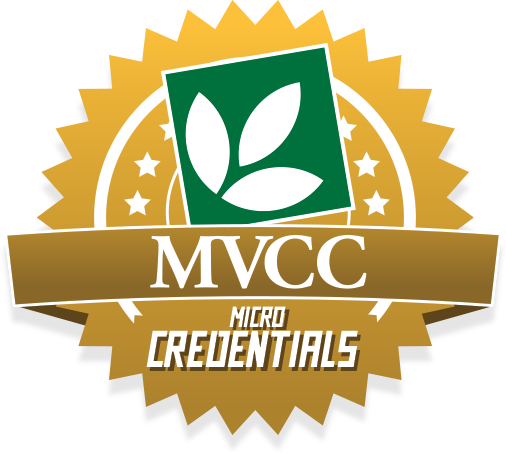 Gain these in-demand skills
Commercial food preparation
Cooking methods
Problem-solving in food preparation
Food handling and hygiene
Kitchen safety and regulations
Kitchen equipment usage
Sanitary practices
Course List
Culinary Fundamentals
FS103
4 cr.
This course introduces the fundamentals of commercial food preparation, with an emphasis on the use and care of tools and equipment, basic knife skills, and mise en place. Topics include areas of food preparation such as weights, measures, portions, and conversions as well as an introduction to commercial kitchen cleaning. Emphasis is placed on operating in a safe and sanitary manner.
Safety & Sanitation
FS150
2 cr.
This course is an introduction to the correct and hygienic procedures for food handling. General kitchen and bakery safety, pest management, and crisis management are discussed. Proper clothing, personal hygiene and fire safety regulations, as well as state and federal laws pertaining to the hospitality industry are stressed. This course includes a certification exam provided by the Educational Foundation of the National Restaurant Association.
Culinary Fundamentals 2
FS153
4 cr.
This course builds upon the techniques in Culinary Fundamentals 1. Topics include proper cooking methods such as sautéing, frying, roasting, grilling, braising, broiling, poaching, and stir frying. Emphasis is placed on operating in a safe and sanitary manner. Laboratories employ a variety of cooking methods using professional kitchen equipment, commercial kitchen cleaning, and builds understanding for clean facilities.
Faculty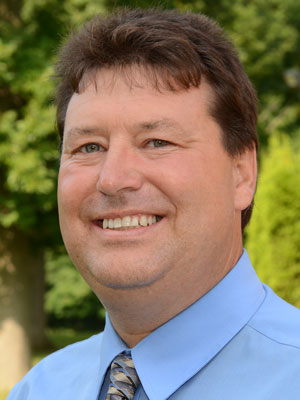 David Hoffman,Associate Professor
Joann DeTraglia, Professor