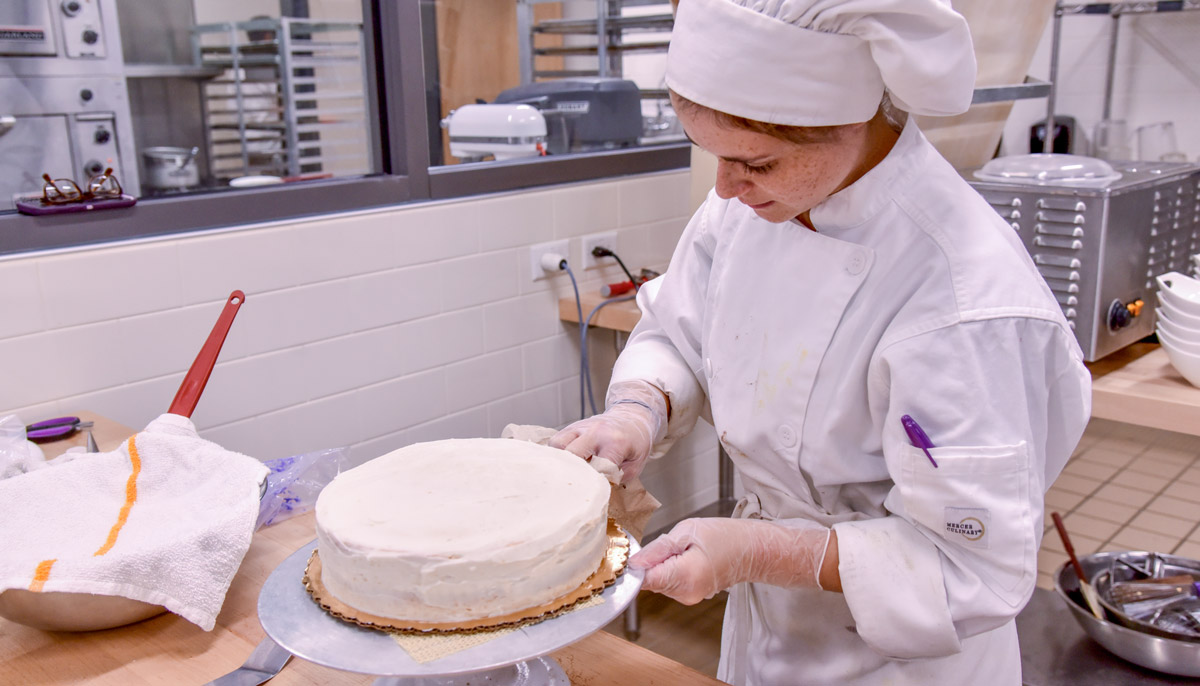 Introduction to Baking Microcredential
Open the door to sweet possibilities with our Introduction to Baking microcredential, a foundational milestone and coveted credential for budding pastry artists. This pioneering program is meticulously tailored to address the precise needs of local employers seeking specialized proficiencies for their operations. As the inaugural step of a two-part baking series, this micocredential is a remarkable opportunity to hone your skills and stand out in the dynamic and competitive pastry landscape.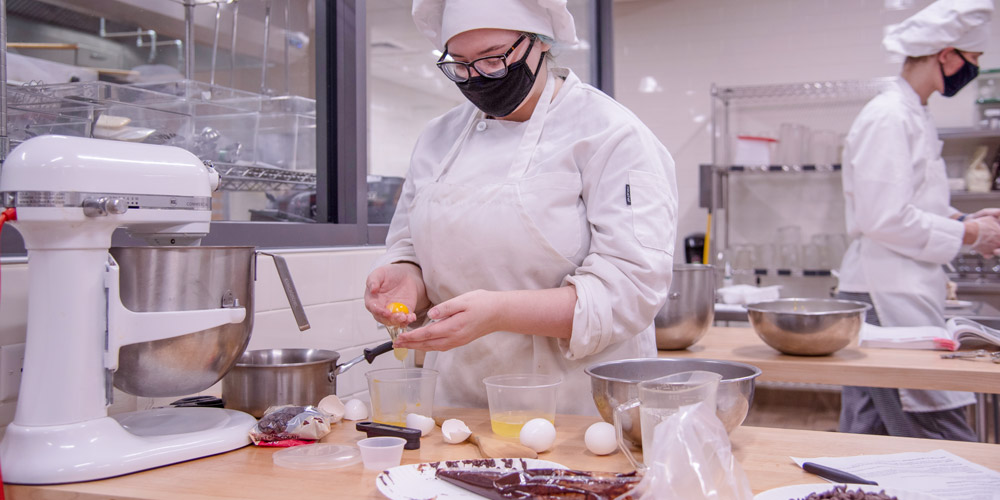 Stackable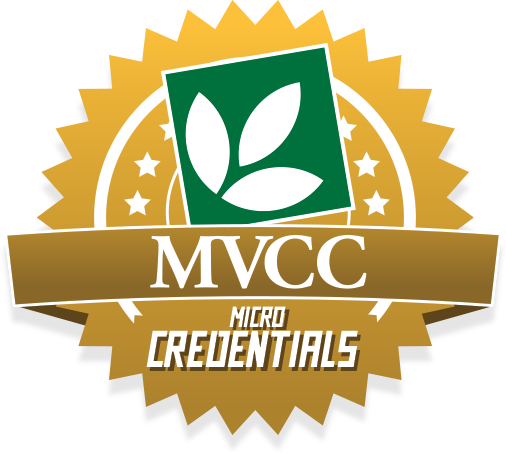 Gain these in-demand skills
Bakery shop preparation (cakes, cookies, muffins, sweet rolls, breads)
Mixing and shaping dough
Ingredient knowledge
Bakery tools and equipment usage
Decorating techniques
Icing application
Spray gun usage
Cake preparation for decorating
Types of icings
Flower making
Commercial baking skills
Danish pastry
Puff pastry
Sponge dough
Yeast breads
Tarts
Choux pastry
Holiday specialties
Course List
Baking 1
FS121
4 cr.
This course introduces the bakery shop preparation of cakes, cookies, muffins, sweet rolls, and breads, including the mixing of ingredients and shaping of dough. It covers the ingredients used in the preparation of baked goods, and the tools and equipment used in the bakery shop.
Baking 2
FS205
4 cr.
This course emphasizes commercial baking skills as they are developed and practiced. Danish pastry, puff pastry, sponge dough, yeast breads, tarts, choux pastry, and holiday specialties are prepared. Proper uniform is required.
Bakeshop Operations 1
FS209
4 cr.
Students continue to develop their knowledge in a bakeshop setting where they participate in back-of-house operational responsibilities. Students develop more of their practical baking skills with a focus on preparation and service of a la carte menu items with an emphasis on menu costing, cost controls, proper food storage and creating daily specials. Emphasis is placed on working cooperatively and collaboratively in a team environment to provide guests with an exemplary experience. This course also covers commercial kitchen cleaning and builds understanding for clean facilities.
Faculty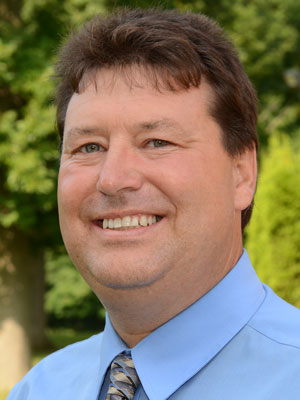 David Hoffman,Associate Professor
Joann DeTraglia, Professor