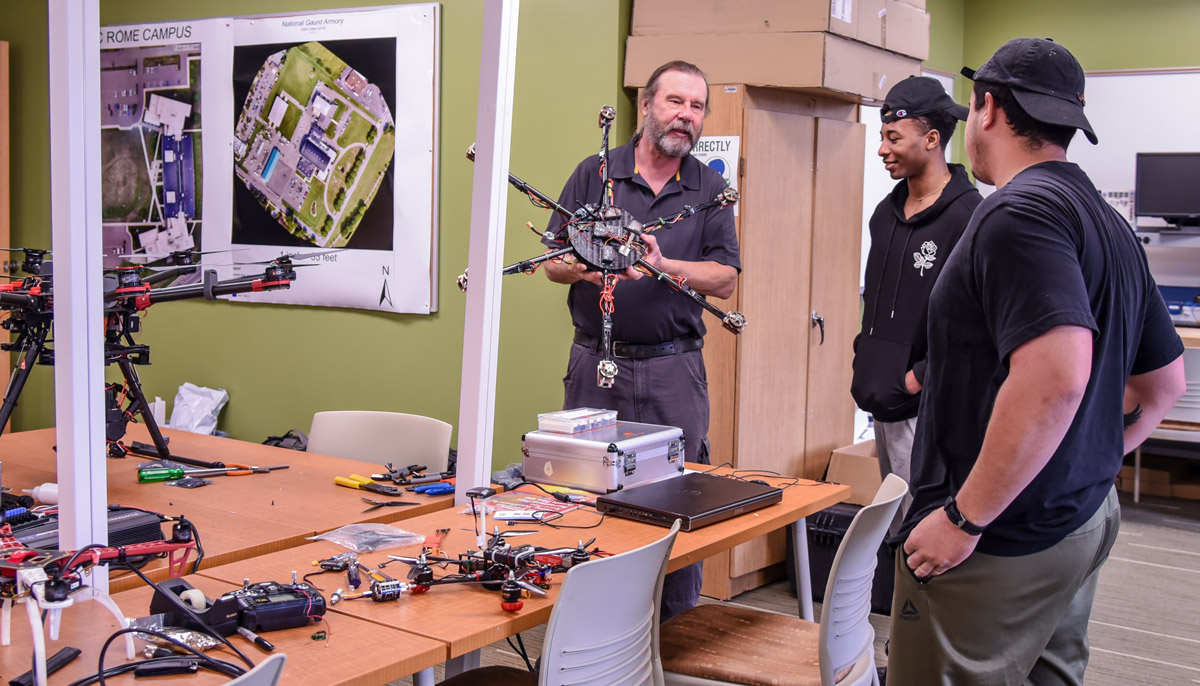 RPAS Maintenance Microcredential
Take your career to new heights with our cutting-edge Remotely Piloted Aircraft Systems (RPAS) Maintenance microcredential. Designed to empower RPAS students with a significant mid-program milestone, the program also serves as a dynamic opportunity for current industry professionals to enhance their skill set. This essential microcredential bridges the gap between theory and hands-on proficiency in the ever-evolving RPAS field. Learn the intricacies of RPAS maintenance and routine servicing, refining your expertise to ensure these advanced aircraft not only meet their original design specifications but also operate under stringent safety conditions.
Stackable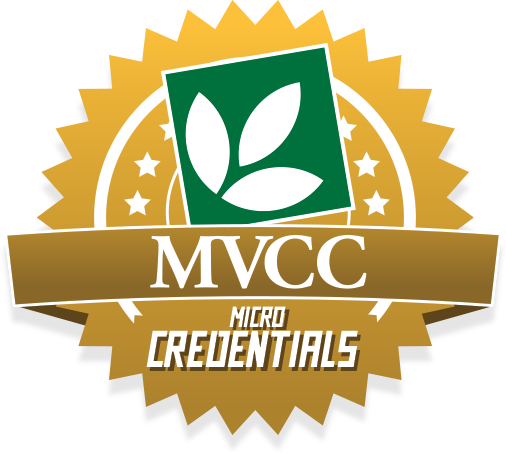 Gain these in-demand skills
Integration of payload and programming with operational best practices
Solid modeling
CNC machining
Laser engraving
Routing
3D printing
Electrical theory
System Integration
Control systems
Autopilots
Data links
Power plants (motors)
Servos/actuators
Power sources
Sensors
Communication technologies
Designing and building remotely piloted aircraft vehicles
Testing and programming aircraft
Maintenance and routine service of RPAS
Conformity to design and safe operating conditions
Course List
Remotely Piloted Aircraft Systems Operational and Industrial Operations
FB101
3 cr.
This course introduces basic knowledge design and fabrication techniques used in industry. Techniques include solid modeling, CNC machining, laser engraving, routing and 3D printing. Students design and manufacture parts to be used in subsequent courses.
Remotely Piloted Aircraft Systems Mission Planning & Operations
ET112
3 cr.
This course provides basic knowledge of electrical theory. Topics include electron theory, Ohm's Law, series and parallel circuits, electrical energy and power relationships, electromagnetism, and DC and AC circuit theory as applied to remotely piloted aircraft vehicles.
Remotely Piloted Aircraft Systems Operations
UA121
3 cr.
This course provides an understanding of the component systems common to most Remotely Piloted Aircraft Systems with an emphasis on effective integration and operations. It focuses on the core technologies and includes examinations of the control systems, autopilots, data links, power plants (motors), servos/actuators, power sources, sensors and communication technologies utilized in remotely piloted aircraft systems. Students will design, build, test, program, and fly a remotely piloted aircraft vehicle.
Faculty