Metal Fabrication AOS Degree
If you want to work in metal fabrication, this program will prepare you with the skills needed for a career in this and related manufacturing fields, or to start your own manufacturing business. Through a combination of laboratory and lecture sessions, you will learn the theory and practical application of the metal fabrication trades and gain knowledge and experience in CNC and manual machinng, modern welding processes, including gas metal arc welding, gas tungsten arc welding, shielded metal arc welding, oxy-fuel processes, and plasma cutting. Upon completion of the program, you will be prepared to take certification exams for the American Welding Society and New York State Department of Transportation.
Upon completion of the two-year program, students should be competent in all of the following areas:
The ability to read and interpret mechanical drawings including welding symbols and geometric dimensioning and tolerancing (GD&T)

The ability to fabricate a metal part/object from design to completed prototype

Basic proficiency with the following welding technologies: shielded metal arc welding (SMAW), gas metal arc welding (GMAW), gas tungsten arc welding (GTAW).

The ability to cut and weld metal using the oxyacetylene process

The ability to set-up and run a variety of classical machine tools

The ability to program, set-up, and run a variety of CNC machines

Knowledge of major metal manufacturing processes, to include: heat treatment, forging, casting, 3D printing

Basic proficiency in standard sheet metal fabrication procedures

The ability to design a basic metal object using CAD software

Employability skills such as appropriate workplace behavior, interview skills, safety procedures, etc.

The ability to work in diverse groups to be productive and solve problems

The ability to communicate using GD&T symbology to communicate to a diverse international audience

Basic proficiency with precision measurement tools and techniques

The ability to use mathematical skills in the workshop to solve relevant problems

The ability to articulate and communicate their thoughts orally, as well as in writing
Career opportunities
Metal fabricator
Production technician
CNC machinist/operator
Quality control
Manual machinist
Welder
Assembler
Internship opportunities
The majority of coursework is practical, hands-on learning.
Contact us to learn more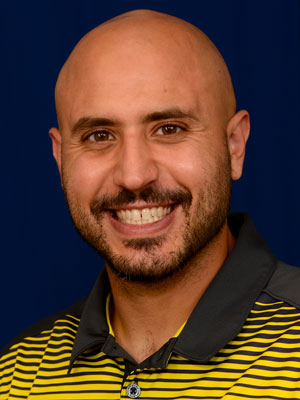 Luke Hobaica, Assistant Professor
Program Coordinator
AB 233, Utica Campus
Phone: 315-792-5509
E-mail: lhobaica@mvcc.edu