About the MVCC FABLab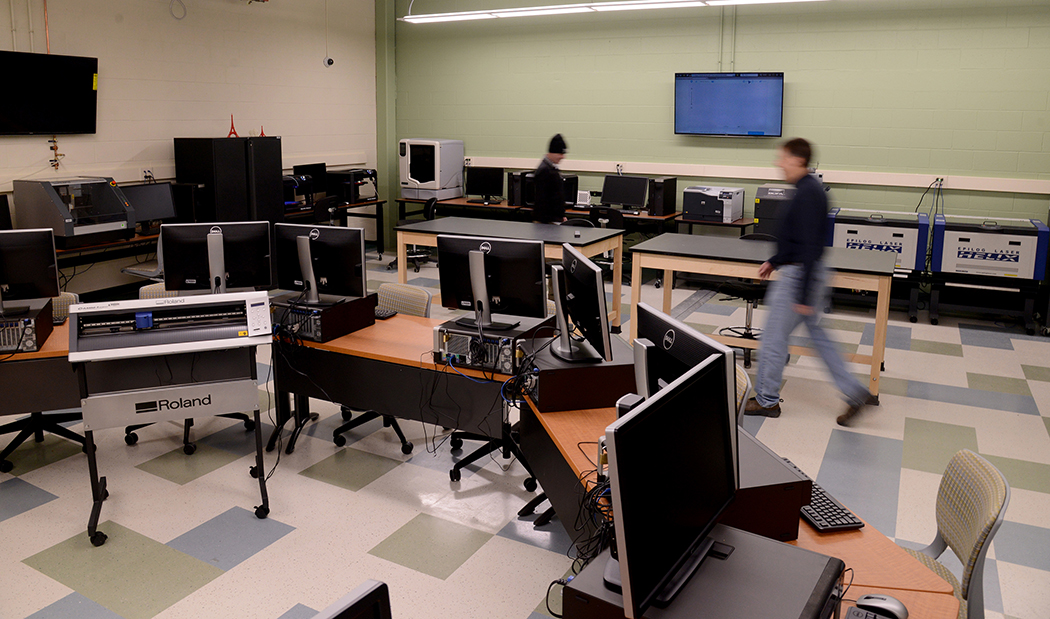 The concept of a FABLab at MVCC first came about when STEM Center Dean Seyed Akhavi had a desire and vision to improve the quality of learning for all students at MVCC. Dean Akhavi also wanted to help prepare the local community and Central New York businesses for the latest high-tech jobs in the nanotechnology, computer-aided manufacturing, and advanced electronic fields.
The FABLab Project took almost two years to come to fruition. It started with turning an old tool crib into a high-tech fabrication workshop that can be utilized by students, the community, and local businesses as a technical prototyping platform for creating, learning, inventing, and innovating. Funding for the FABLab Project was made possible by the SUNY 2020 Grant.
Mission statement
The mission of the MVCC FABLab is to provide a learning environment that meets the technical needs and opportunities of the students, local community, and surrounding businesses. It is a place where learning, product design and development, and manufacturing come together to improve the world around us.
About the MVCC STEM Center
The FABLab is part of MVCC's STEM Center, which focuses on Science, Technology, Engineering, and Mathematics. This academic center prepares students with an education, whether it is a one-year certificate in a specific trade or a two-year degree program, based around a STEM field of study. There are many different areas that a student can study from within this center, including: Chemistry, Mathematics, Physics, Engineering Science, Civil Technology, Electrical Technology, Mechanical Technology, Geospatial Technology, Semiconductor Manufacturing, Mechatronics, Airframe and Powerplant Technician, Carpentry and Masonry, Computer Numerical Controlled (CNC) Machining, Computer Aided Drafting (CAD), HVAC and Refrigeration, Surveying, and Welding. All programs are options for students to explore based upon their career choice or continuing higher educational goals.