Program information
MVCC's Mechatronics Certificate program prepares students for a career in advanced manufacturing in just one year. Mechatronics is an interdisciplinary program focused on mechanics, electronics, motor control systems, and automation, which drive the design, operation and maintenance of all modern complex machinery. The certificate program is designed to help students develop the technical skills needed to support the installation, maintenance, repair, calibration, and troubleshooting of control circuitry and machine networks.
This hands-on program is one of only a few in the region offering this training, which prepares graduates for entry-level positions that involve the operation and maintenance of electro-mechanical systems commonly found in advanced manufacturing environments. Systems-level analysis, assembly, and troubleshooting techniques are stressed with hands-on laboratory experiences to complement classroom-based instruction. Upon completion of the program, graduates are qualified for immediate entry-level employment and may pursue careers in advanced manufacturing as machinists, tool operators, nanotechnology support and other functions.
Upon completion of the program, students will be prepared to work in the operations, installations, and maintenance of automated and robotically controlled systems. All credits earned also will transfer to the Electrical Service Technician AOS degree if students decide to pursue that path. The program will help to prepare students who wish to pursue industry-recognized certifications, such as the Manufacturing Skills Standards Council, Certified Production Technician (MSSC – CPT).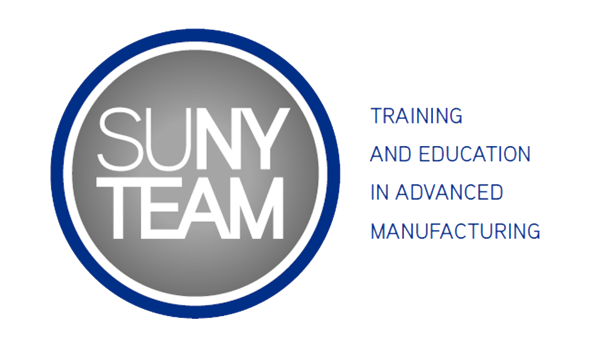 The Mechatronics certificate program was made possible by funding from the U.S. Department of Labor through a Trade Adjustment Assistance Community College Career Training (TAACCCT) grant awarded to the State University of New York. The grant provided funding for MVCC to equip two new mechatronics labs that will provide students with hands-on learning opportunities.
For a course breakdown and program requirements for the year-long certificate.
Employment
The Mechatronics Certificate program prepares students for immediate entry-level employment as local and regional manufacturers are looking to grow their businesses. For example, the Nano Utica Project on the SUNY Polytechnic campus is expected to create an additional 1,500 jobs in the local community in the advanced manufacturing semiconductor industry.
For information about MVCC student outcomes, financial aid, debt, employment, and more, visit www.mvcc.edu/consumer.