About WISE
WISE (Women in Science and Engineering) is a faculty group dedicated to educate, advance, and mentor women in the pursuit of STEM-related fields at MVCC.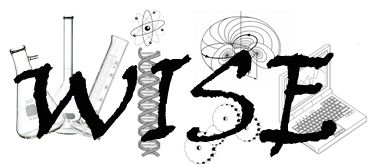 Organization goals
To provide a support network for women in STEM fields.
To raise awareness of the gender gap in STEM fields and the unconscious bias against women in these fields.
To seek out role models of successful women in STEM fields for mentoring and speaking opportunities.
To make MVCC a place where women can feel comfortable entering STEM fields.
To make connections with local schools to let young women know that they can succeed in STEM at MVCC.
Learn more about WISE
To learn more, contact WISE mentors and advisors:
Chemistry:
Joyce Baumann, Chemical Engineering
Academic Building 222, Utica Campus
315-792-5503
jbaumann@mvcc.edu
Amanda Miller, Biochemistry
315-792-5462
amiller@mvcc.edu
Physical Sciences:
Shahida Dar, Physics (Co-chair WISE)
Academic Building 254
315-792-5633
sdar@mvcc.edu
Life Sciences:
Melissa Barlett, Microbial Ecology (Co-chair WISE)
Payne Hall 388, Utica Campus
315-792-5471
mbarlett@mvcc.edu
Erica Brindisi, Biology (Immunology)
315-792-5733
ebrindisi@mvcc.edu
Carolyn DeJohn, Biology (Ecosystems)
315-792-5410
cdejohn@mvcc.edu
Lindsey Geary, Geology
Payne Hall 385, Utica Campus
315-792-5362
lgeary@mvcc.edu
Shannon Crocker, Environmental Science
315-792-5843
scrocker@mvcc.edu
Mathematics:
Anna Radlowski
Payne Hall 383, Utica Campus
315-792-5585
aradlowski@mvcc.edu