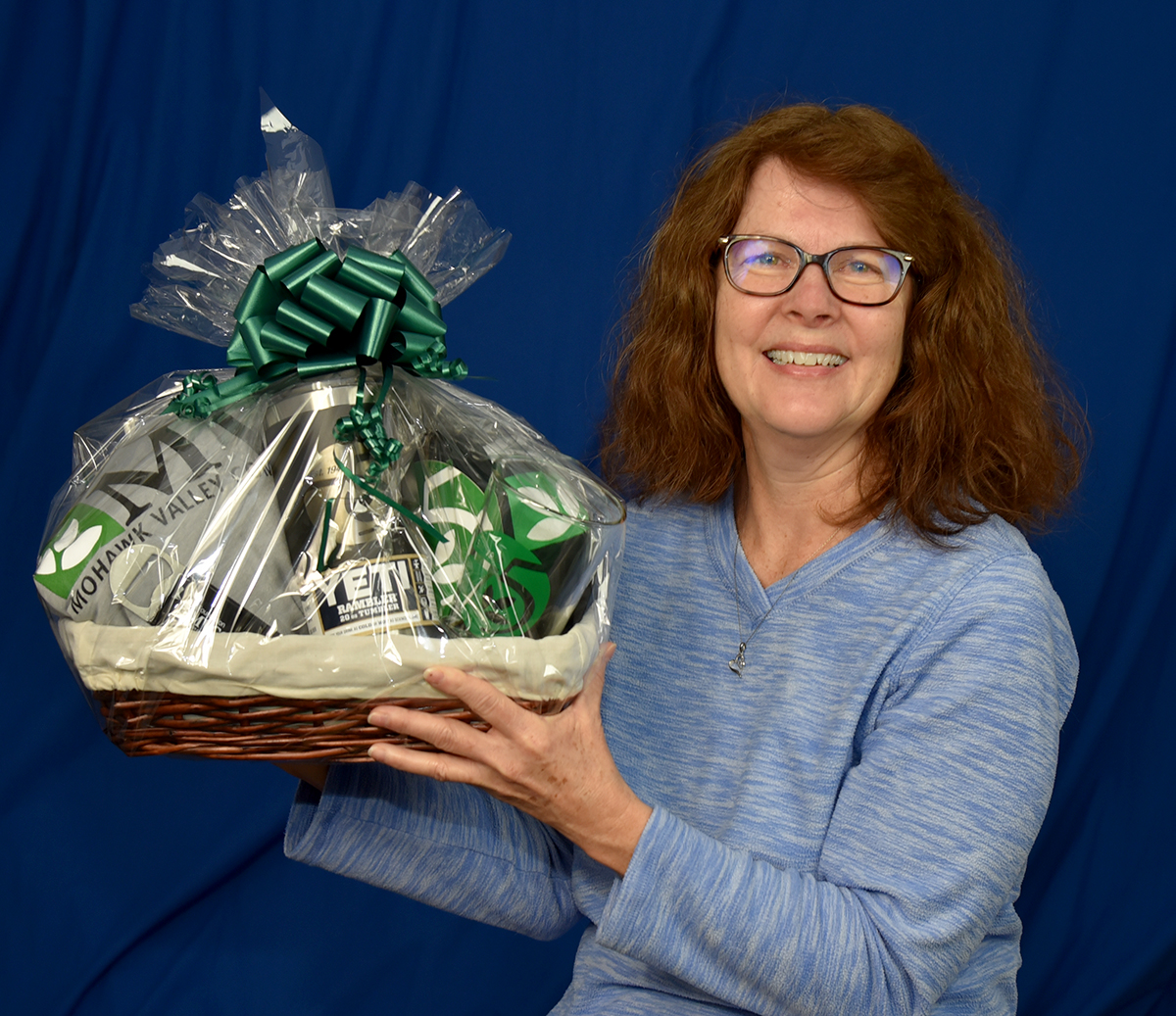 Sharon M. Kaelin graduated from MVCC in 1992 with an associate degree in Office Technologies. She shared her experience as a returning adult student as part of the College's 75th Anniversary Alumni Essay Contest, and her story was the winning entry, earning Sharon the gift basket from the MVCC Foundation. Congratulations, Sharon!
Read her story in her own words.
Sharon M. Kaelin '92
'I found that I really enjoyed learning.'
In 1990 I was working for General Electric when they decided to move the department I was working in to a facility out of the country. There were hundreds of employees who were out of work, and because the operation was being moved out of the country, the federal government stepped in and provided everyone with two years of paid tuition to the college of their choice.
School was never my thing; I struggled with it all the way to my high school graduation, never having good grades and even getting suspended. Going to college wasn't even a consideration for me. So, at the age of 28 I had to do a lot of soul searching to decide to give college a try. There were many adult students converging on MVCC at that time due to the closing of the company. MVCC really stepped up to make the transition as easy as possible. The teachers, counselors, and staff all went the extra mile. I found that I really enjoyed learning. College and being older was a good combination for me.
Two weeks before my graduation, I gave birth to my second child. A couple of days after giving birth, I showed up to my word processing class for the final exam. When I walked in the classroom the teacher asked what I was doing there. I said I was there to take the final, and she told me to go home. Because I was carrying straight A's in her class she exempted me from taking the final.
College wouldn't have worked for me at 18. But at 28 I had a wonderful experience at MVCC.