Educator and award-winning poet Kofi Antwi '10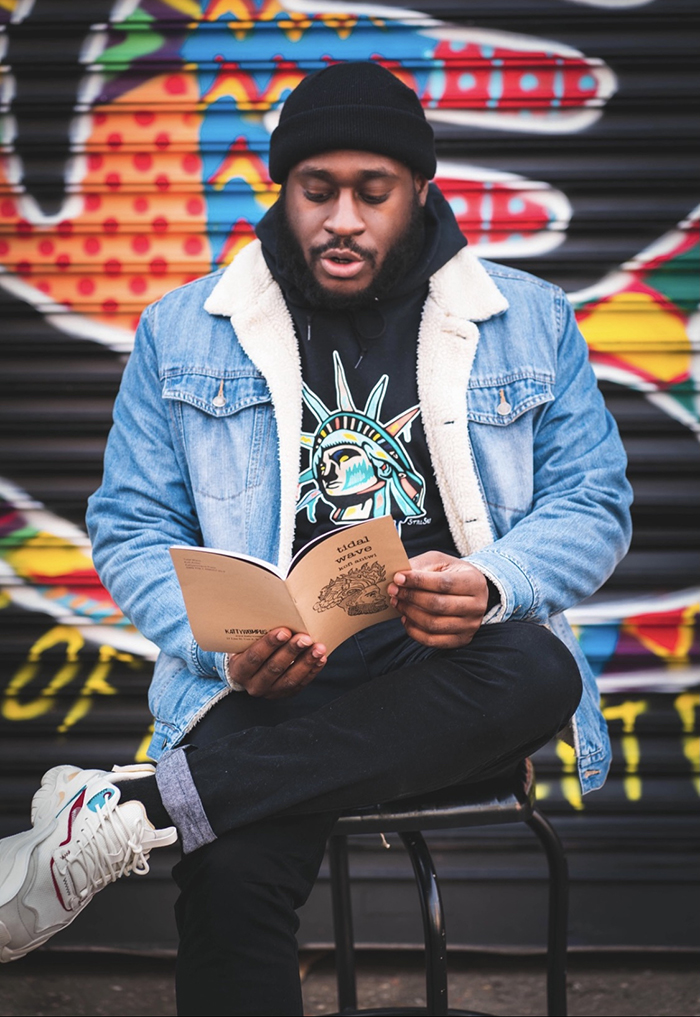 Kofi Antwi '10 is a writer, poet, and educator who teaches English in the Syracuse School District and at Utica University. In July 2020, his debut poetry book, "Tidal Wave," was published by Kattywompus Press, sparking a flurry of reading events for his poems, many of which are inspired by his Ghanaian heritage, his experiences growing up in Brooklyn and Staten Island, Black identity, and hope.
After graduating from MVCC, Antwi earned a bachelor's degree in sociology from Utica University and a master of fine arts degree from The Writer's Foundry at St. Joseph's College in Brooklyn.
We caught up with him recently for our "5 Questions with an MVCC Alum" series.
5 Questions with MVCC Alum Kofi Antwi
Question: What do you enjoy most about your career or your current position?
Answer: The opportunity to share life experiences, literature, art, and creative writing with my students adds fulfillment to my career. Working with students who live in the inner city is a constant reminder that my role as an educator is vital in their progression as young adults.
Q: What have been the biggest challenges in your life/career?
A: At the start of the pandemic, I took a leave of absence. It was a daunting transition because of the familiarity I grew accustomed to over the years. In the fall I started teaching again — at Utica University and the Syracuse School district, and I am a director of an after-school program in Syracuse.
Q: How did you become interested in writing?
A: I think I've always wanted to become a storyteller of some sort, and writing has afforded me an unexpected opportunity — to learn from my students.
Q: How did you find your way to MVCC?
A: A guidance counselor at Ralph McKee High School was professionally invested in seeing students from the inner city, like myself, venture outside of New York City.
Q: In what ways has your MVCC experience had an impact on you?
A: While at MVCC, I was able to build relationships with local community members, families, and professors.