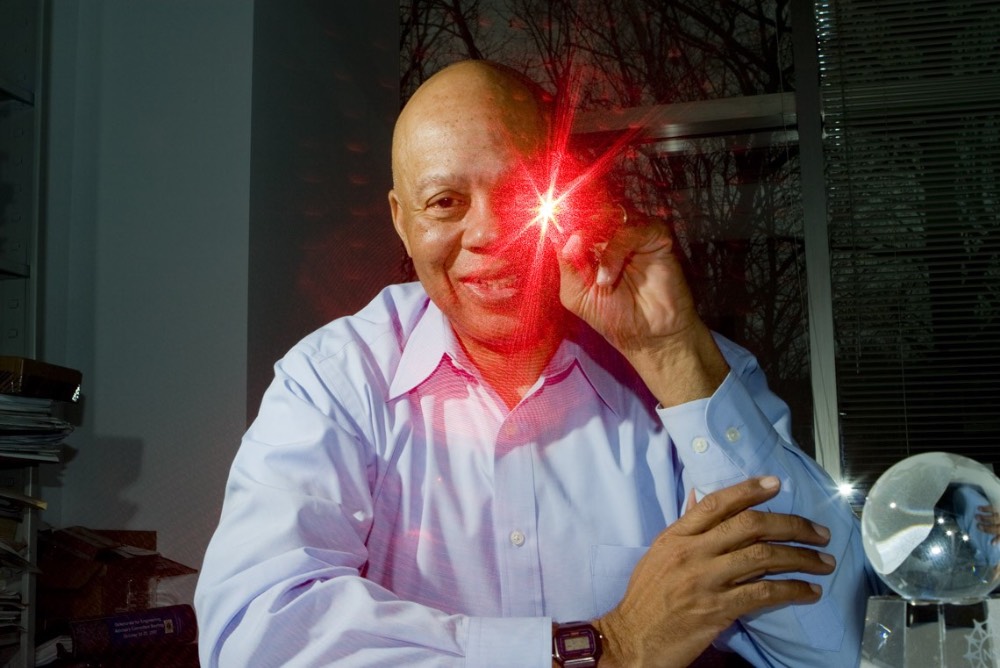 Dr. Marshall Jones '62 is the embodiment of perseverance and determination.
Jones, who earned his associate degree in Mechanical Technology from MVCC in 1962 (back when it was Mohawk Valley Technical Institute), is a General Electric engineer who holds more than 50 U.S. patents and is recognized as one of the foremost authorities in the field of laser material processing. In 2017, he was inducted into the National Inventors Hall of Fame for his pioneering work on industrial lasers, joining the ranks of innovation giants such as Nikola Tesla, Thomas Edison, and the Wright Brothers.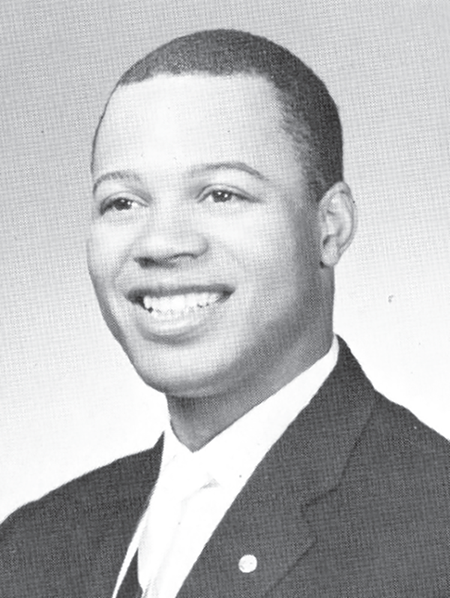 But he didn't have it easy — Jones faced many obstacles on his path to success. He grew up working hard on his family's duck ranch in Long Island and excelled in sports, dreaming of becoming an athlete and coach. While always gifted in math, Jones had to repeat the fourth grade because of his reading skills. As a teenager, his dreams of becoming a pilot were dashed when he found out his vision was too poor to pursue that career path. Then a high school injury prevented him from getting the wrestling scholarship he was banking on at Rochester Institute of Technology, which he thought would be his ticket to a college education. His high school counselor suggested he consider two-year colleges, where he could use his math, science, and mechanical drawing skills.
"After visiting three or four two-year schools, it was apparent that MVCC had the best program in Mechanical Technology, which appeared to be my cup of tea," Jones says.
But the obstacles kept coming. Jones faced experiences with racism during his time as a student. He was the only African-American in MVCC's Mechanical Technology program, and was refused admittance to the first house he was assigned in Utica because of his race. Then, while representing the College's Circle K service organization at an international conference in Florida, he was unable to register at a hotel there.
Despite the setbacks, Jones made the most of his MVCC experience, and says the College helped him to be a good student. "The Mechanical Technology program was truly my sweet spot," he says. "The hard work paid off, as I went from a B student in high school to an A student at MVCC."
Jones says he had great teachers at MVCC and especially enjoyed his machine tool labs and mechanical drawing classes. He also appreciated that the College had a co-op program, which allowed him the opportunity to get real life, hands-on experience in a lab.
Jones finished second in his Mechanical Technology class and credits MVCC with preparing him for the mechanical engineering program at the University of Michigan, which was rated fourth in the nation, where he earned his bachelor's degree.
"I was always thankful that MVCC opened the door to Michigan," he says. "The classroom competition was tough. Without a doubt, having a good work ethic has been beneficial throughout my engineering career."
Jones went on to earn master's and doctorate degrees from the University of Massachusetts. While he excelled in math and engineering, he still struggled with some subjects. For example, he had to re-write poetry-related assignments while at Michigan in order to pass an English course. "Then I had to retake the Ph.D. qualifiers exam in math, of all things," he says. "I couldn't believe it, but it all worked out. Whether these were obstacles or disappointments, the thought was to never give up."
He began his career at GE Labs in 1974, joining a group of scientists exploring semiconductors and lasers. Building on their work, Jones pioneered the use of lasers for industrial materials processing. According to the Hall of Fame website, Jones "invented novel methods to weld dissimilar metals and developed fiber optic systems making lasers much more convenient for industrial applications."
In the mid-1970s, Jones invented a technique using a laser to rapidly weld copper and aluminum. In 1982, he initiated research and development of fiber-optic laser-beam delivery systems, which resulted in a laser beam powerful enough to cut steel, titanium, and nickel-based alloys. In 1988, Jones developed a laser-welding system using fiber-optic cables to simultaneously split a laser beam and heat opposite sides of a workpiece.
"I had never seen a real laser in graduate school, but I knew how they worked from the solid state physics course my advisor had me take to augment my materials study," Jones says. "In joining GE Global Research, my manager had a GE laser in the lab that didn't work. His question to me was, could I get it to work, and what could I do with it from a material interaction standpoint?"
Jones says he understood materials at some level because it was his minor in graduate school. He eventually got that laser to work and successfully demonstrated the welding of copper to aluminum conductors, which ended up being the topic of his first patent.
"Over the years, I have assisted every business in GE in their use of laser technology for materials processing," he says. "It's been very exciting coming up with laser-based solutions to help the company's businesses."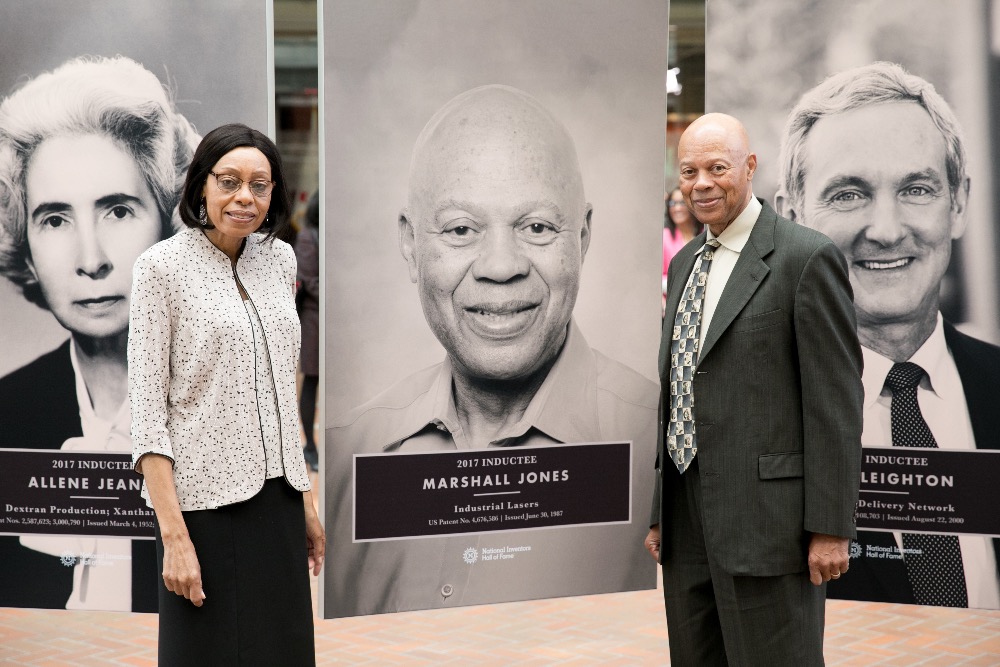 Jones has received many honors for his work over the years. He was named Black Engineer of the Year in 1994, and was named to the prestigious National Academy of Engineering and the MVCC Hall of Fame in 2001. He received the MVCC Alumni of Merit Award in 1984, and National Society of Black Engineers Pioneer of the Year Golden Torch Award in 1999. He also received an honorary doctor of science degree from SUNY through MVCC.
He says he couldn't believe it when the National Inventors Hall of Fame contacted him with the news of his induction. "I was walking around pinching myself for a few days to make sure I wasn't dreaming."
Jones also enjoys sharing his story with young people, inspiring them to dream big and to never give up.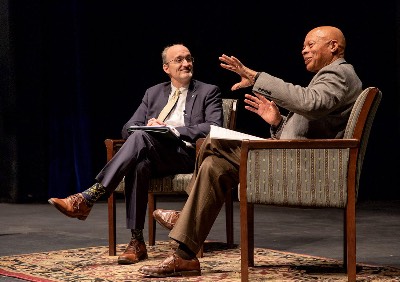 "Many times, my presentation will include some version of a laser presentation or show," he says. "An example is when I go to the Riverhead School District on Long Island, where I went to school. They bus in all the fourth-graders to the high school so that I can speak to them. I often tell folks that I believe you can tell a fourth-grader anything and they will believe it. It was local elementary school teachers who encouraged me to write the children's book, 'Never Give Up, the Marshall Jones Story.' They thought that I could reach more children if there was a book telling my story."
In April 2019, Jones visited our Utica Campus to share his story of perseverance and success with MVCC students and students from the Oneida-Herkimer-Madison BOCES P-TECH program. He also toured the Utica Campus with President Randall VanWagoner and was able to see our drone lab, mechatronics lab, FABLab, and more.