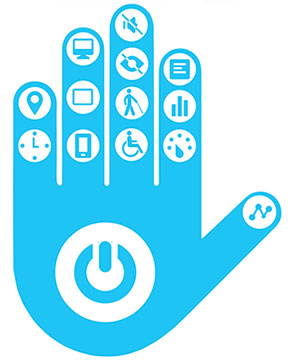 Web Accessibility refers to the inclusive design of the web for all people with whatever hardware, software, language, or age; and no matter the hearing, visual, motor or cognitive ability. When sites are correctly designed, developed and edited, all users can have equal access to information and functionality. MVCC is committed to accessible design of all associated websites, instructional related websites and mobile application in regard to their compliance with W3C Web accessibility initiatives.
MVCC strives to satisfy all the requirements of at least a level AA conformance success criteria of WCAG.
For its website MVCC uses Siteimprove Accessibility, a third party subscription service that performs accessibility checks on a regular basis. Siteimprove automatically runs a scan of every page hosted on www.mvcc.edu every 5 days and manually as needed. This service automatically detects and highlights any WCAG 2.0 issues that have arisen since the last scan.
When issues are identified, they are addressed immediately by staff in MVCC's Office of Accessibility Resources, Office of Marketing and Communications, or one of 190 content managers distributed across MVCC; or in the specifications for each phase of MVCC's Web updating.
MVCC's learning management software is provided by BlackBoard. Brightspace's corporate statement of accessibility reads in part, "Our products are designed and developed in accordance with the internationally recognized Web Content Accessibility (WCAG) Guidelines 2.0 Level AA as well as the Section 508 standards in the United States. A third party conducts regular audits of our software to ensure quality expectations are met and maintained."
To learn more about web accessibility,please visit WebAIM
To report an MVCC web accessibility issue, please contact Tamara Mariotti at 315-731-5702 (voice) or by email.
Web Accessibility Policy and Procedures
Policy
All new or modified content and functionality published, hosted or otherwise provided by the College must meet the Web Content Accessibility Guidelines (WCAG) 2.0 Level AA.
Web pages or resources specifically requested to be made accessible as part of a formal accommodation request shall be made accessible as soon as possible, or an equally effective alternative shall be provided. Equally effective means that it communicates the same information and provides the equivalent functions in as timely a fashion as does the Web page or resource.
Procedures
Notice of Web Accessibility Complaint
To report inaccessible online information or functionalities, please contact James Maio. To file a formal MVCC grievance under Section 504 or ADA, please visit Discrimination Based on Disability Formal Grievance Procedure Form. If the person is unsatisfied with the resolutions that MVCC provides, he/she may contact the Office of Civil Rights with the information below:
Office for Civil Rights (OCR) – Enforcement Office
U.S. Department of Education
32 Old Slip, 26th Floor
New York, NY 10005-2500
Telephone: 646-428-3900
Fax 646-428-3842
TDD 877-521-2172
Email US Department of Education