PREP College Readiness Program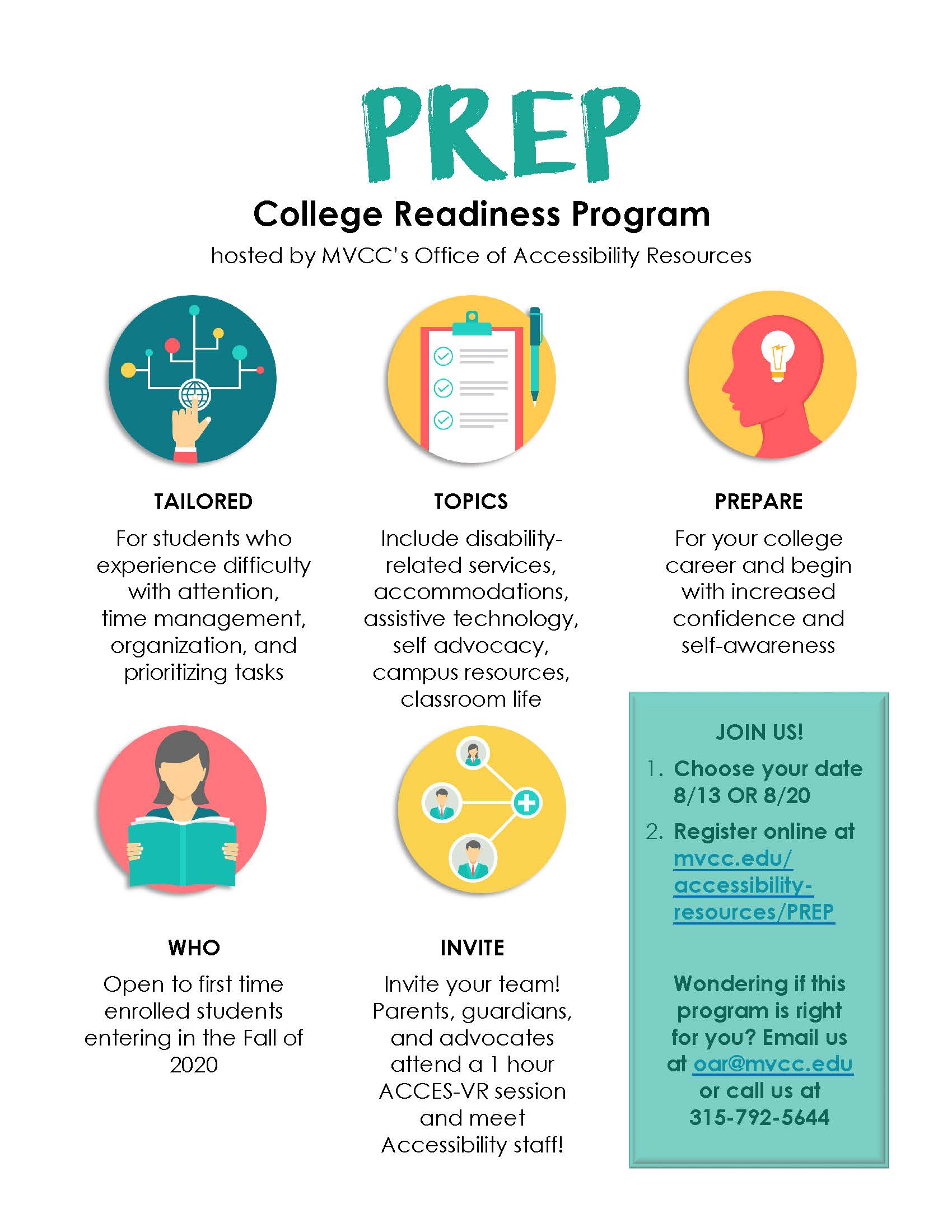 MVCC's Summer PREP program will be held on two different dates;
August 13, or 20, 2020 on the Utica Campus, with alternate option for Online. View PREP information.
AUGUST 20, 2020 SIGN-IN INFORMATION
The MVCC PREP program is tailored for students with learning differences who experience difficulty with organization, attention, time management, and prioritizing tasks. At MVCC, we recognize challenges at the college level arise not from a lack of academic abilities, but because of individual differences in independence, work load, and self-management required in a college environment.
This workshop held in virtual sessions is free of charge and offers a unique opportunity for students to begin their freshman year with increased confidence and self-awareness.
Please fill out the required PREP application below and mail, fax, or email it by July 31st, 2020.There is limited space so please consider submitting it at your earliest convenience. For questions please call the MVCC Office of Accessibility Resources at 315-792-5644 or email us at oar@mvcc.edu
Click on Link for Application here: PREP Application 2020 Save completed application and send to oar@mvcc.edu
2020's PREP program will be held August 13, or 20, 2020 at MVCC, Utica Campus.
Complete the PREP program application, and mail it to:
Mohawk Valley Community College
Office of Accessibility Resources
1101 Sherman Drive
Utica, NY 13501
Fax to: 315-731-5868