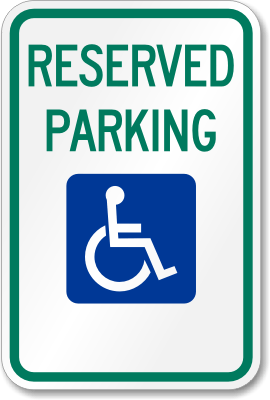 The college has a large number of parking spaces in parking lots across both campuses designated for the use of people who have disabilities that affect their mobility. In order to be eligible to park in these reserved parking spaces, students and visitors must have a special license plate, available through the NYS Department of Motor Vehicles or an official permit (available through your local town clerk or police department).
All students must also register their vehicles with the MVCC Public Safety Office located in the Academic Building Room 109.
For information about accessible parking on the Utica Campus, contact the Disability Services Office at 315.792.5644. For the Rome Campus, call 315.334.7718.
AREA Accessible Transportation
Centro Bus has accessible buses.
Using the Centro Transit Bus does not require an advance reservation.
The Centro Transit Bus enables you to change trip plans on short notice.
Your trip may be more direct as the Centro Transit Bus travels a fixed route while Call-A-Bus, a ride sharing service, whose route is determined by demand, may pick up and drop off other passengers before you.
Our Centro Transit Bus commuter routes serve suburban locations that do not have Call-A-Bus service.
The Centro Transit Bus fleet has lifts or ramps enabling people with wheelchairs, scooters, and other mobility devices to board safely. Persons who cannot climb the bus stairs may request to use the lift or ramp.
The first seats on the bus, nearest to the driver, are designated for people with disabilities to make it easier to communicate with the driver.
Centro Transit Buses are equipped with "kneelers" that lower the bus by several inches making the first step more accessible for those who have difficulty with stairs.
Centro Drivers announce major stops along the way. If you want to get off the bus at a certain stop and are not sure where it is, let the Driver know and he/she will help you.
Many of the Centro Transit Buses have lower floors that are even with the street curb at the bus stops. There is only one step into the bus. More and more of these special low floor buses are being purchased and eventually our entire fleet of transit buses will have this important feature.
If you have never ridden on a Centro Transit Bus and would like to try, please call your local Centro office to arrange a Travel Training session with Centro's staff.
Centro of Oneida Main Numbers
Utica
185 Leland Ave.
Utica, NY 13502
315-797-7803
Mon - Fri
8AM - 4:30PM
Rome
200 West Liberty St
Rome, NY 13440
315-336-5310
Mon - Fri
8AM - 5PM
Centro's Disability Call-A-BUS Service Information
Rome Trip Reservations 336-0147
TTY/TDD 797-2428
Utica Trip Reservations 797-1703
TTY/TDD 797-0147