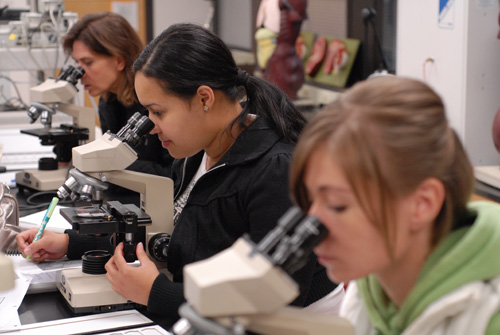 All new Adjuncts are required to provide an original academic transcript for the most recent degree earned to the HR Department within 30 days of hire.
All Adjuncts are asked to submit/update Emergency Contact information or any changes in Name or Home Address to Human Resources during the first week of classes (name of contact, relationship of contact to adjunct, phone number).
All Adjuncts must obtain an M number and PIN from the HR Department. M numbers and PINS are required for SIRS login to do the following: enter grades, view student enrollment, create an electronic grade book, enter midterm & final grades, certify attendance, acknowledge contracts, view personal employment history and payroll, etc.
All Adjuncts must obtain a photo ID card. MVCC photo ID cards and replacement cards are available in AB108, Campus Security Office or PCA-30 in Rome.
All Adjuncts must have a current Faculty Parking Sticker on their vehicle. Parking stickers may be obtained from Campus Safety on the Utica (AB 108) or Rome campuses (PCA-30). Parking is free on the Utica and Rome campuses. To obtain a parking decal, you will need to submit your M Number, a valid driver's license, and your vehicle registration.
All Adjuncts are expected to hold office hours at a time and location that is convenient for students. The office hours formula is 1 hour per week for every 3 classroom lecture contact hours. For Developmental courses, the formula is 1 hour of office hours for every course you teach. Office hours are not required for lab/practicum/clinical courses. Contact your Associate Dean to set up office hours.
All Adjuncts will submit an ELECTRONIC copy of course syllabi to the appropriate Departmental Secretary.
All Adjuncts are required to have and use an MVCC email account to communicate with students, colleagues, other faculty, staff, and administrators when conducting MVCC-related business. It is expected that adjuncts will check their email accounts at least once a week during the semester, as important instructions about attendance certification, grading, student athlete progress, MMR, financial aid and similar are communicated through email.
All Adjuncts are expected to comply with MVCC policies and procedures, including but not limited to certifying attendance, entering mid-term and final grades, responding to the student-athlete academic progress inquiries, implementing/returning student evaluations survey, and other requests for information as appropriate and as outlined in the College Catalog, Student Handbook and official College publications.
All Adjuncts have an MVCC mail folder either in WH129 (UTICA adjuncts) or the Rome Library (Plumley Center Complex Mezzanine for ROME adjuncts). Online and off-site adjuncts will have mail sent to their home addresses. It is expected that adjuncts will check their mail folders at least once a week during the semester. Please do not send students to check your mail folders.
There are copiers on campus, installed in the following locations:
AB BUILDING – AB131 and AB160
PAYNE HALL – 3rd Floor Corridors
There is a new procedure for using copiers:
Touch "Alternate Login" on the copier;
Enter your MVCC username (same one you use to login to email) and touch DONE (example: ssmith);
Enter your MVCC password (same one you use to login to email) and touch DONE.
The copier should now be ready to use. Do not forget to logout! Touch the "Services Home" button and touch your username in the box in the upper-right hand corner. The touch "Log Off".
The number of copies you may make using any of the copiers is 40 pages (20 pages if it is 2-sided copying). Any copying above this amount should be handled by the Print Shop. Turn-around is quick, typically 24-48 hours from the time the Shop receives your originals until delivery. Print Shop forms are available in PH380, from your Center, or in the Rome Library. You may also send your originals to the Print Shop electronically and then follow-up with a copy of the form (forms are not electronic) and a hard copy of your original.
All Adjuncts are required to use classrooms as assigned. If a room needs to be changed for some compelling reason, please contact your Dean. To ensure your safety and that of your students, please do not change classes without first making a formal request.