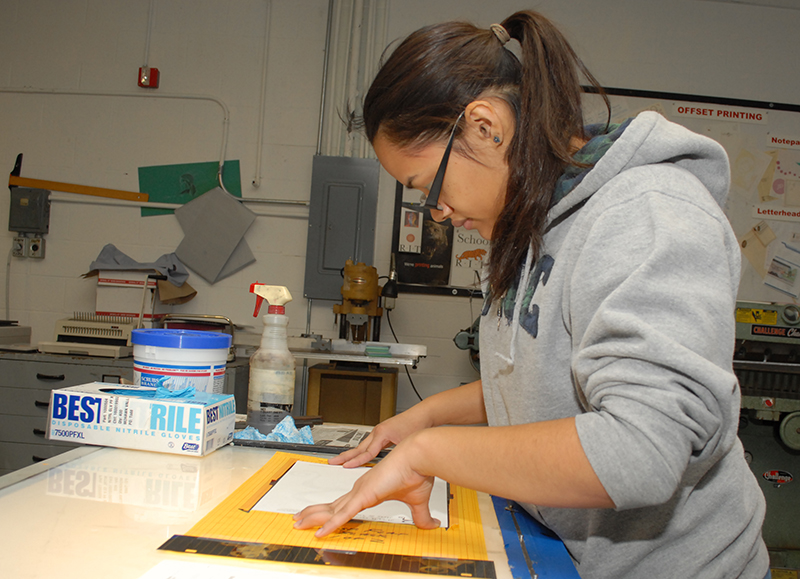 Program information
If you're a visual thinker who enjoys working as part of a team, a career in graphic design might be for you. Our hands-on Graphic Design Associate in Applied Science degree program is the perfect starting point for the aspiring graphic designer. Learn to use your creativity and technology to create compelling visuals that effectively communicate ideas, and see how these skills are valuable in most every industry, from publishing, advertising, and entertainment, to website, packaging, and corporate design. Graduate with a professional portfolio that will help you in both your career and transfer opportunities.
Upon completion of the two-year program, students should be competent in the following areas:
An understanding of conceptual and technological design formats and processes
Multitasking while working in a graphic design setting
Advanced communication techniques through group critiques among a diverse peer audience
A command of the design process from research and analysis through to appropriate levels of presentation of the final product
An understanding of a visual problem-solving process
Effective utilization the elements of visual language including composition, visual priorities, image, and type
Attention to detail
Understanding of industry professional practice standards and creative standards
Transfer options
Graduates have successfully transferred to:
Rochester Institute of Technology
SUNY Cobleskill
SUNY Oswego
SUNY Purchase
SUNY New Paltz
Career opportunities
Graphic designer
Graphic artist
Package designer
Contact us to learn more!
Todd Behrendt, Dean
tbehrendt@mvcc.edu
315-792-5409