An exciting summer full of STEM exploration is ahead!
It's not just a camp — it's an education — and a pathway to a possible career!
FIRST® & MINDSTORMS Robotics, Engineering, CAD, Inventing, and Coding Camps for ages 6 to 18 give students opportunities to learn interesting topics not typically offered in school. These camps employ a hands-on approach introducing STEM concepts, linking projects and processes to real-world, professional applications, in addition to visits from professionals in related fields. Students expand their career horizons as they are introduced to the inspiring faculty, engineering professionals, and the technical facilities of the beautiful MVCC campuses in Utica and Rome.
Examples of FIRST Robotics Camps
FIRST LEGO® League EXPLORE Robotics Camp (Grades K-3)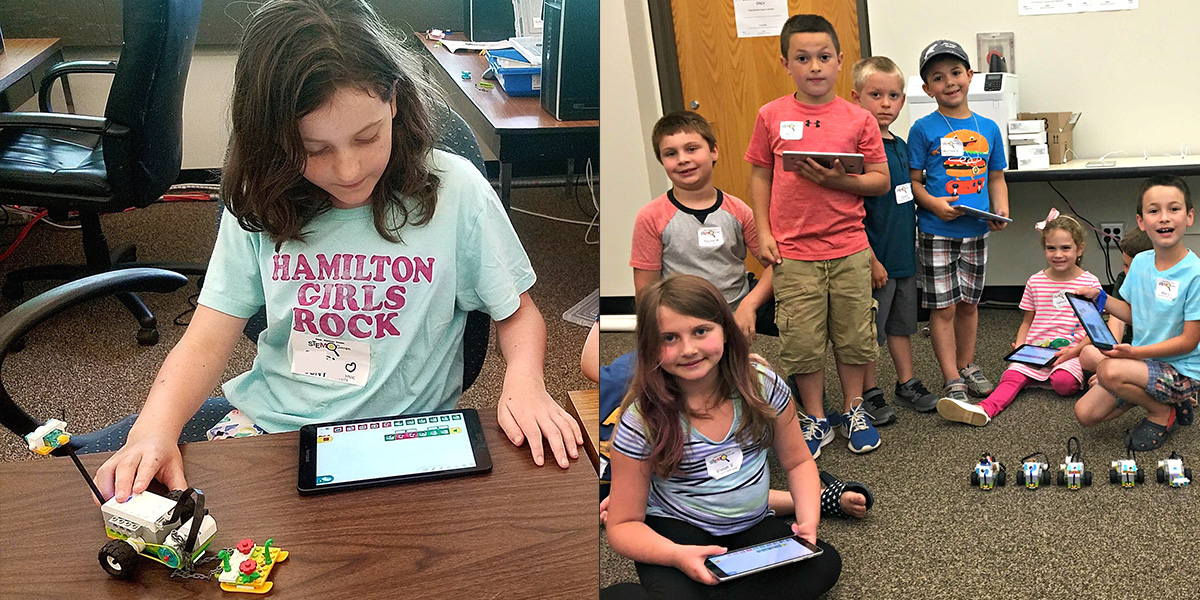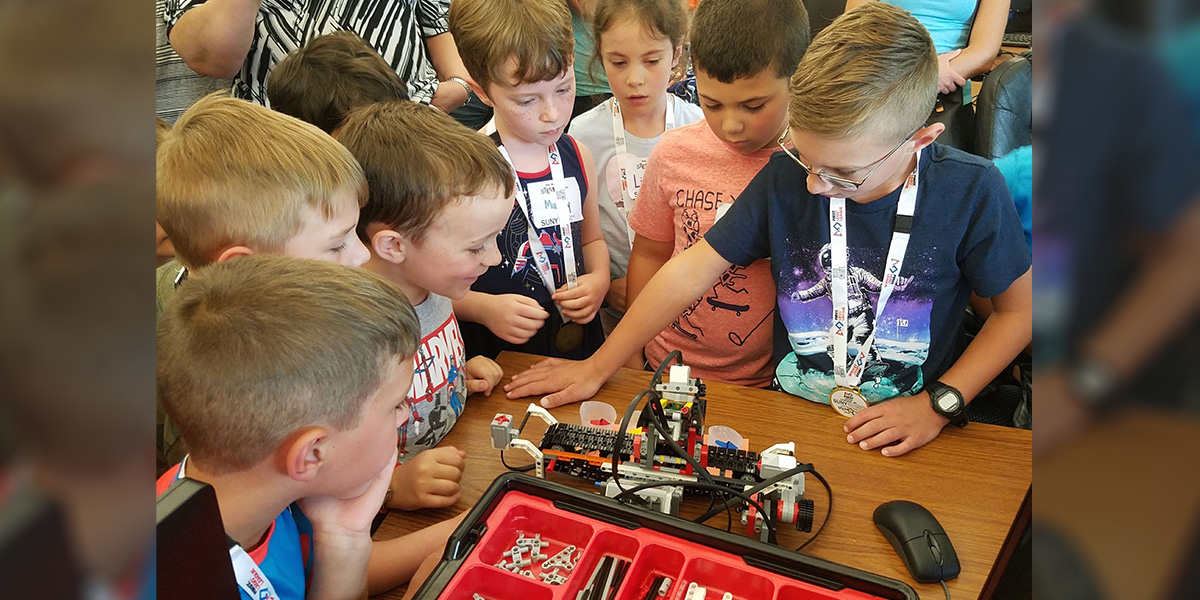 Six- to eight-year-olds will learn basic engineering, building, and programming skills using LEGO® Education WeDo sets, ultimately applying these newly learned concepts to make their designs come to life! They will record their journey and design process in an engineering notebook along the way. Camp will focus on celebrating discovery, problem solving, and teamwork.
FIRST LEGO League CHALLENGE Robotics Camp (Grades 4-8)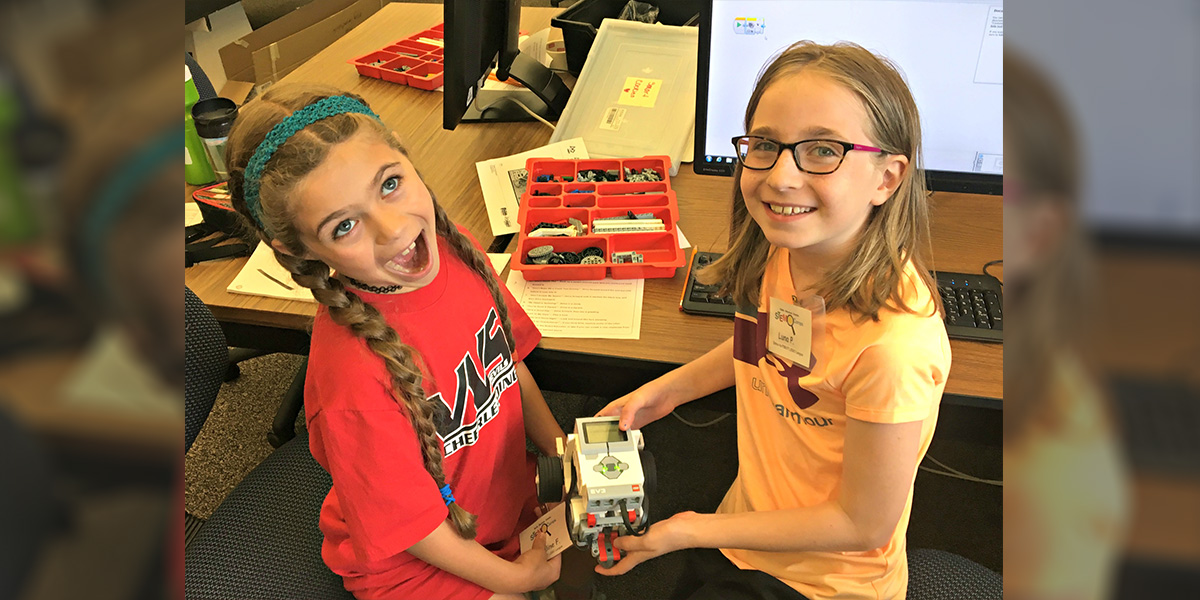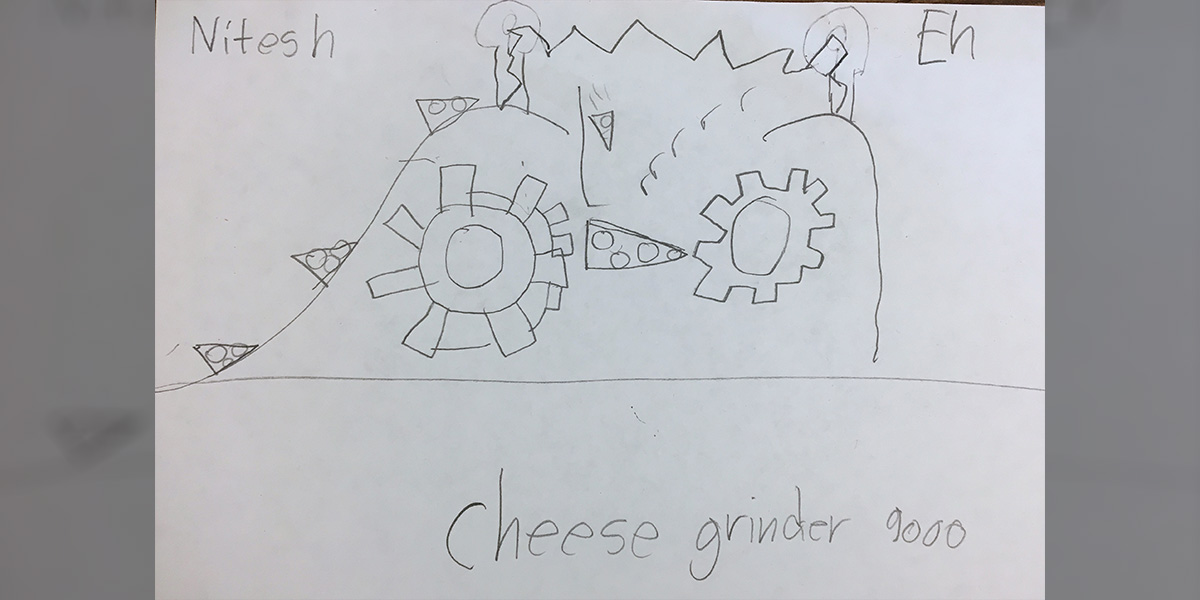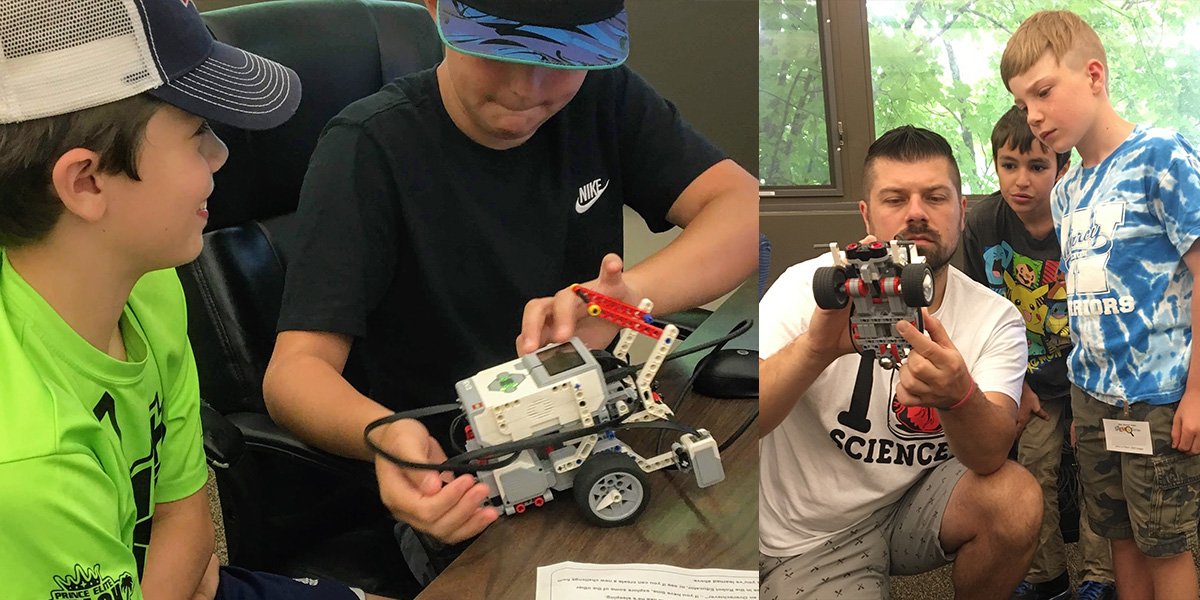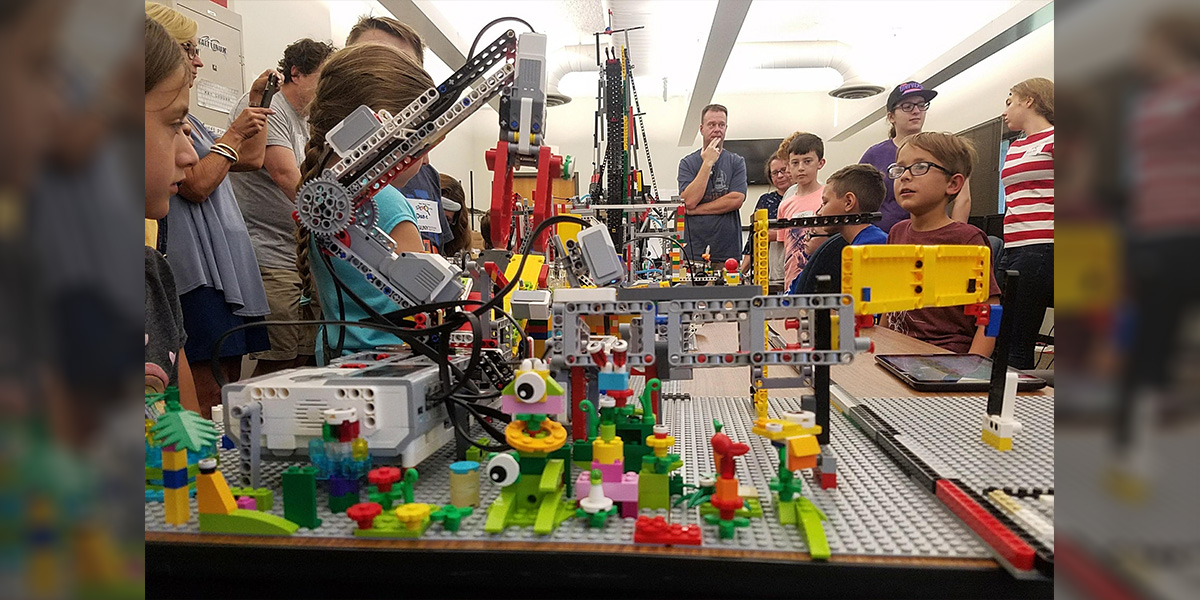 Apply science, engineering, and math concepts, plus a big dose of imagination, to develop solutions to real-world challenges. Campers will design, build, and program LEGO MINDSTORMS®-based robots to perform autonomous "missions" on a playing field. Along the way, they will develop critical thinking, team-building, and presentation skills.
FIRST Tech Challenge Robotics & Engineering (Grades 6-12)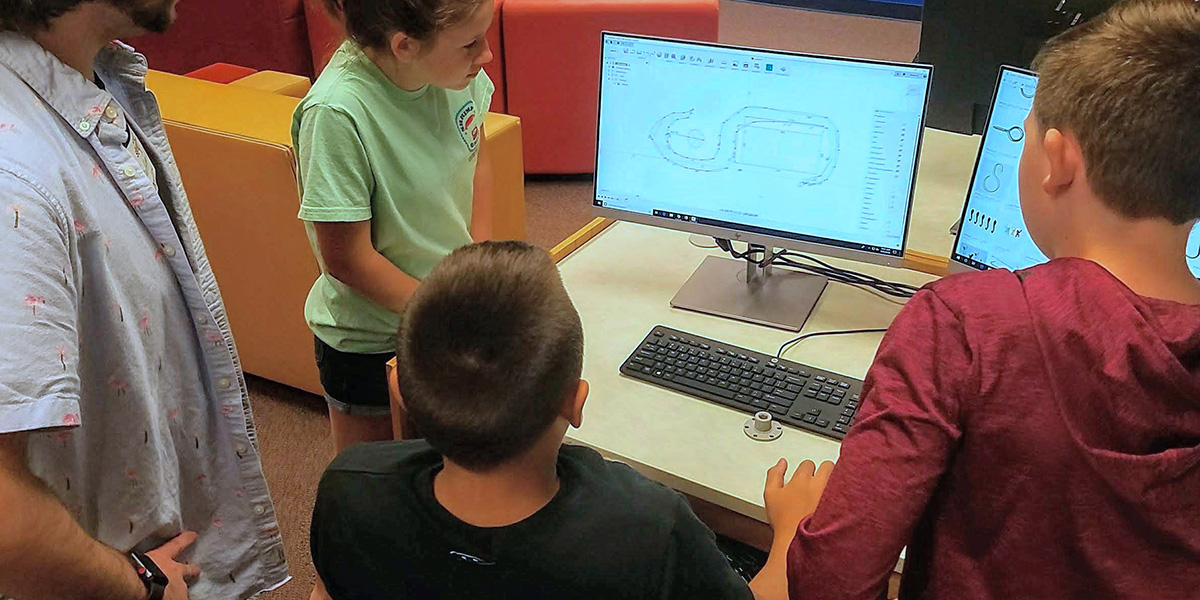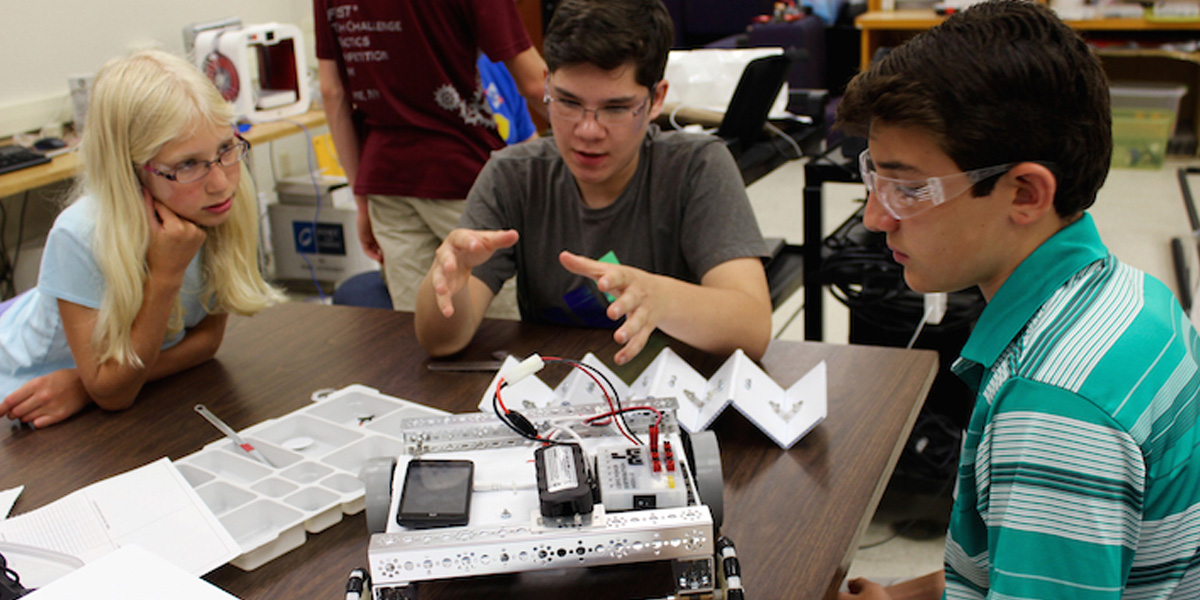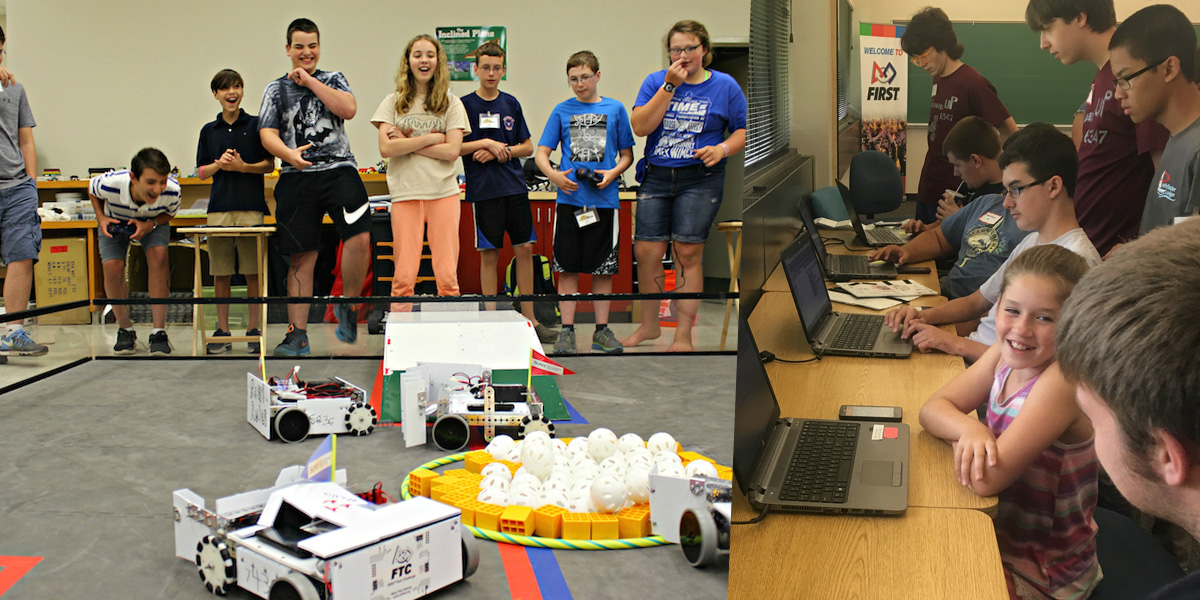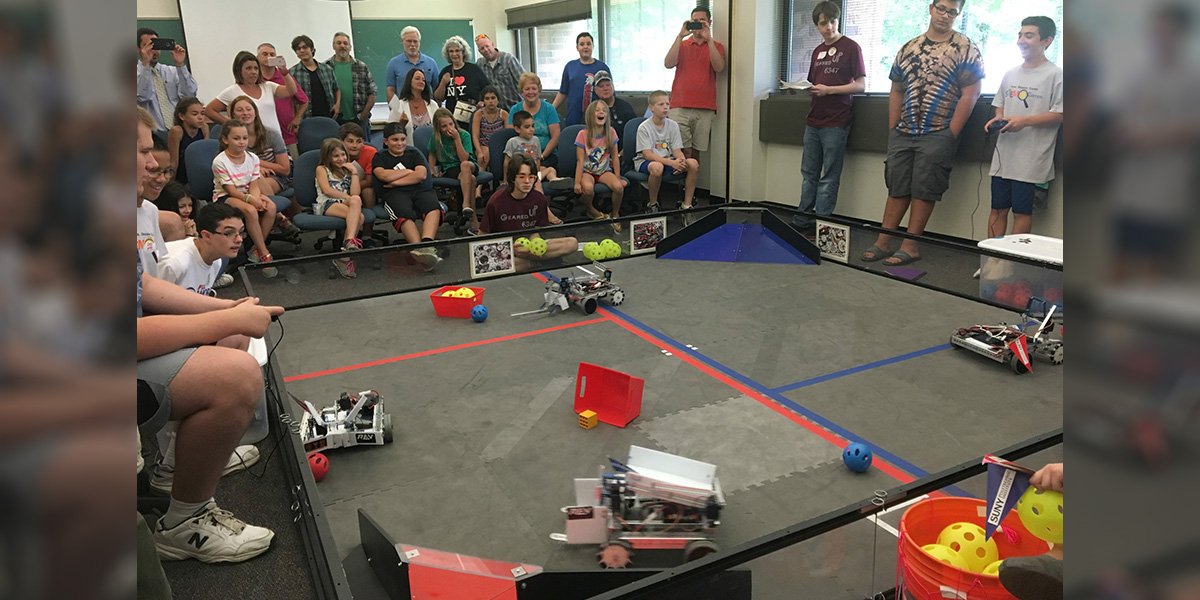 FIRST Tech Challenge Robotics offers students a challenge to use critical thinking skills to create robots which can accomplish specific tasks in high-action competitions. Campers will learn elements of robot design, building, basics of mechanical and electrical engineering, Java programming, problem-solving, and teamwork. This course is the perfect step up for teens aging out of MINDSTORMS, and will introduce real-world engineering and coding principles translatable in the real world of engineering.