The World's Leading Youth-Serving Nonprofit Advancing STEM Education!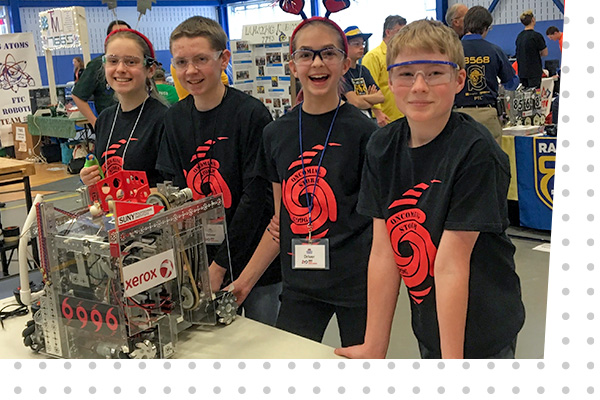 FIRST inspires young people to be innovators and team players by engaging them in exciting ways building science, engineering, and technology skills, inspiring invention and experimentation, and fostering self-confidence, perseverance, communication, and leadership. Students experience the application of real-world STEM concepts and achieve hands-on computer programming and rapid-prototyping experience.
For Inspiration & Recognition of Science & Technology
FIRST @ MVCC programming engages over 1,500 youth supporting their STEM adventures in becoming the next generation of science and technology leaders through education, innovation, and teamwork. Each year at MVCC's NY Excelsior, regional FIRST venues throughout New York State, and hundreds of other sites worldwide, FIRST Tech Challenge teams made up of 7th-12th graders exemplify Gracious Professionalism® and compete with their innovative robots during exciting tournaments!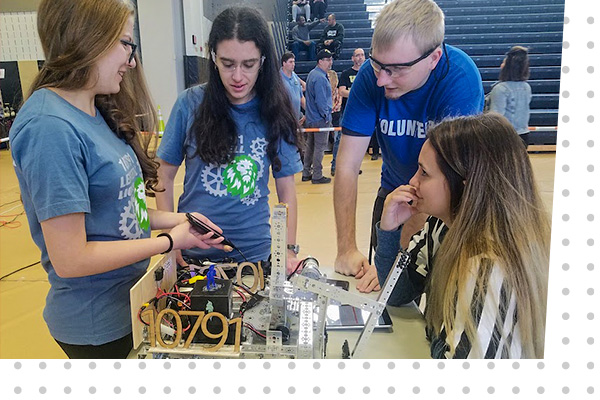 FIRST Tech Challenge teams use modular metal building components or fabricated custom parts to build their robots based on engineering principles while documenting the entire process. The students design, build, code, and then operate their Android-smartphone-controlled, customized robots to accomplish various tasks on a specialized 12' x 12' playing field. Java is used to program the robots for an autonomous portion of each competitive match.
During tournaments, teams strategize together with an alliance partner team to achieve a common goal against another set of two teams. Four robots run on the tournament field at once. Teams earn awards based on robot performance and control, innovation, and documentation of their engineering design process.
FIRST Programs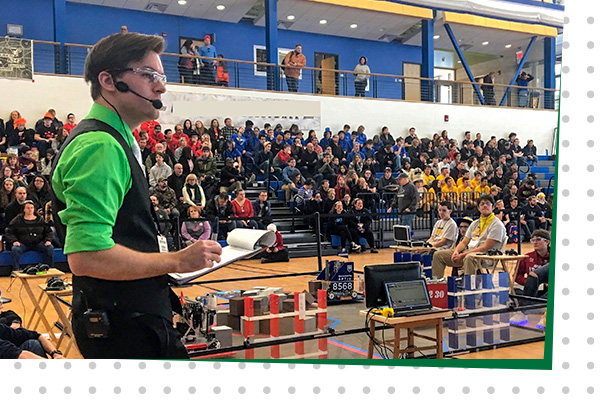 FIRST teams and competitions are all POWERED by VOLUNTEERS! Join us!
We can't do any of this without you.