Pre-Freshman Summer Program
All students who are part of the Educational Opportunity Program are required to attend the four-week Pre-Freshman Summer Program, which is designed to help EOP students prepare for their freshman year and adjust to the environment and culture of MVCC.
Attendance is mandatory for all students accepted into the Educational Opportunity Program. The Summer Program is a highly structured and intensive residential program centered around academic course offerings that will strengthen students' skills in areas such as reading, writing, math, and communication. In addition to the required academic courses, accepted EOP students will also participate in recreational and social activities.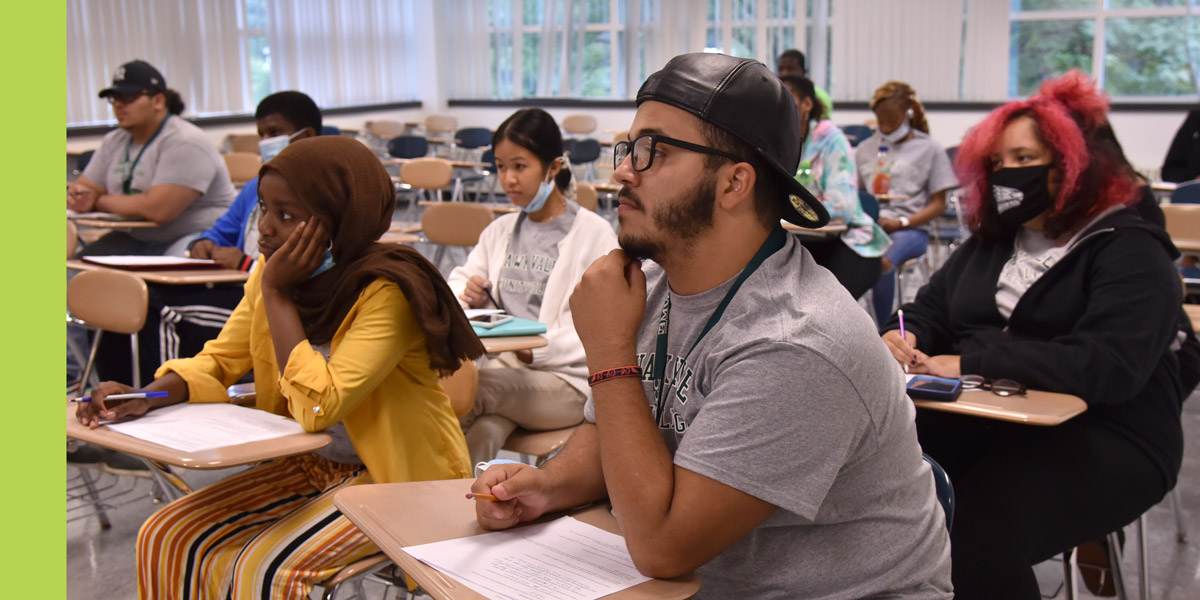 During the Summer Program, EOP students will become familiar with the MVCC campus, the community, and a wide range of academic and non-academic resources. Students will also be introduced to performance expectations, workload, and behavioral strategies that are important aspects of college life and academic success.
In addition to EOP's professional staff and faculty, paraprofessionals will serve as mentors and tutors in the EOP support system.
This year's Summer Program will be held July 9 through August 11, 2023. If you have any questions or concerns, contact EOP Director Salina Billins at sbillins@mvcc.edu.
2023 Summer Program Frequently Asked Questions