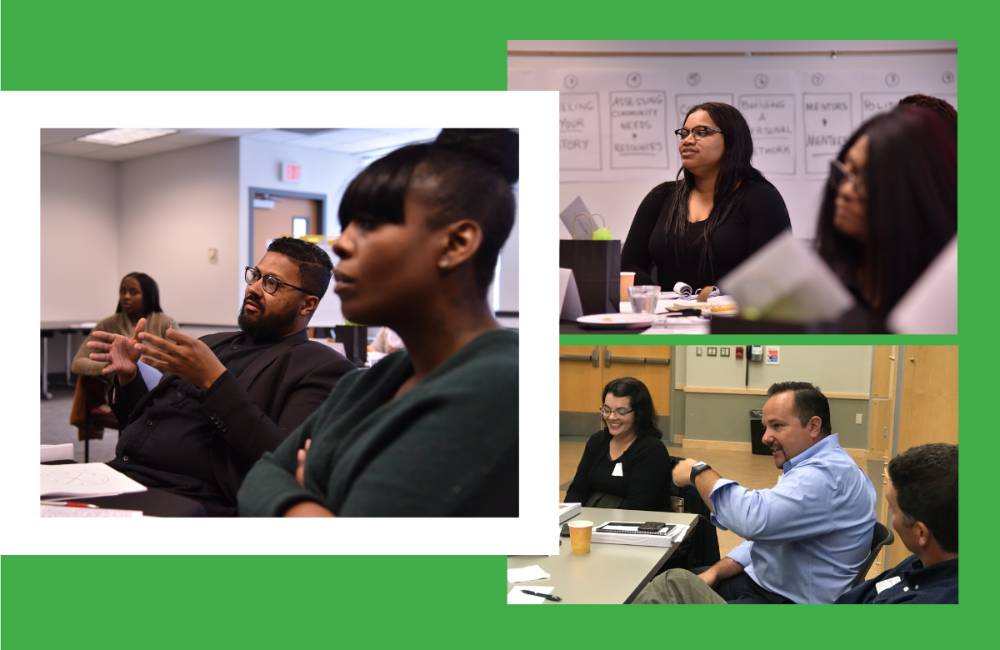 The Center for Leadership Excellence (CLE) was launched in 2018 as a partnership between Leadership Mohawk Valley (LMV) and Mohawk Valley Community College (MVCC). This joint effort blends the expertise, programs, and resources into an innovative and high impact center to address the region's need for effective, equipped, and engaged community leaders. By uniting discrete community efforts into a unified Center for Leadership Excellence, this transformative project increases the impact of each partner organization's programs from isolated cohorts to a robust, multi-strand powerhouse of leadership trainings that serves a diverse group of constituents – women, minorities, small business managers, and more – annually. Each year, CLE works with over 200 participants in its adult and youth leadership programs initiatives including Leadership Mohawk Valley, Leadership Academy, Supervisors Institute, Finish Strong for Youth, Disruption Dialogues and Neighborhoods Rising and Board Leadership.
Supporting & Transforming Leaders in the Mohawk Valley
Our Mission
CONNECT. LEAD. INSPIRE.
Our mission is to connect and inspire people to work together, take action and develop the leader that exists within each of us.
Our Vision
Our vision is an abundance of diverse civic leaders in the Mohawk Valley who are equipped and motivated to create positive change in our community.
Our Values
Growth
We are committed to the belief that, throughout any stage of life, we are able to grow, learn and be inspired. We are not afraid to open our minds to new ideas and perspectives that will broaden our understanding of ourselves, of the community we live in and of the businesses, schools and offices where we work. We value new skills, new relationships and new experiences that develop us as more impactful leaders. We know that when we personally grow, it will better equip us to tackle the most pressing community challenges.
Community
We are committed to developing empathetic leaders who value personal connection and human-centered solutions. We value the Mohawk Valley's diversity and strive to be inclusive across all programs. We recognize that the most effective leaders are able at work across cultures and engage people with different views in the spirit of collaboration. We believe that there is an infinite amount of resources that can be used to address the needs and potential in our community.
Collaboration
We know that together we can achieve more. We treat each other with respect, foster dialogue and celebrate diverse perspectives. We believe that there is role for each of us to play, and that when passionate leaders work together in these roles, positive change is more likely to occur. We are happiest when we are working towards a shared vision and developing linkages between people, leaders, and resources.
Awareness
We believe that in order for great leaders to engage in community-driven solutions, they must be acutely self-aware of their own strengths and goals. We strive to enlighten leaders about where they can add unique value because when this happens, a leader is not just informed, but ready to take action.
---
Our Staff
Julia Hobika
Coordinator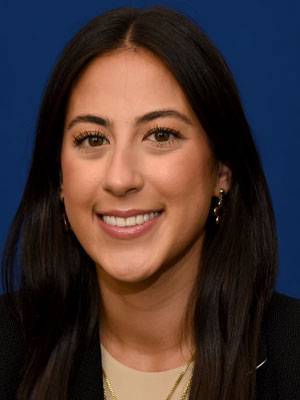 315-731-5732
Board of Directors: Officers
Jessica Watson
President
Central Association for the Blind & Visually Impaired (CABVI)
LMV Class of 2016
Sarah Lam
Vice President
Mohawk Valley Community College
LMV Class of 2012
Jo-Anne Ricci
Treasurer
GPO Federal Credit Union
LMV Class of 2002
Matthew Briggs
Immediate Past President
Insurance Office of America
LMV Class of 2012
Gina Dier
Secretary
ICAN
LMV Class of 2016
Board of Directors: Members
Jill Heintz
Mohawk Valley Community College
LMV Class of 2005 and Leadership Academy Class of 2019
Christopher Dovi
First Source Federal Credit Union
LMV Class of 2012
Romesh Amarasinghe
Utica National Insurance Group
LMV Class of 2020 and Supervisors Institute Class of 2019
Jennifer Hagen
Catholic Charities Oneida/Madison County
LMV Class of 2014
Melissa Mann
Utica First Insurance Company
LMV Class of 2020 and Leadership Academy Class of 2019
Michael Geer
Eastern Air Defense Sector
LMV Class of 2016
Greg Mattacola, Esq.
Strategic Financial Services
Cymil Hamilton
Mohawk Valley Community College/Entrepreneur
Neighborhoods Rising Class of 2020