Brian Miller, Class of 1979
New York State Assemblyman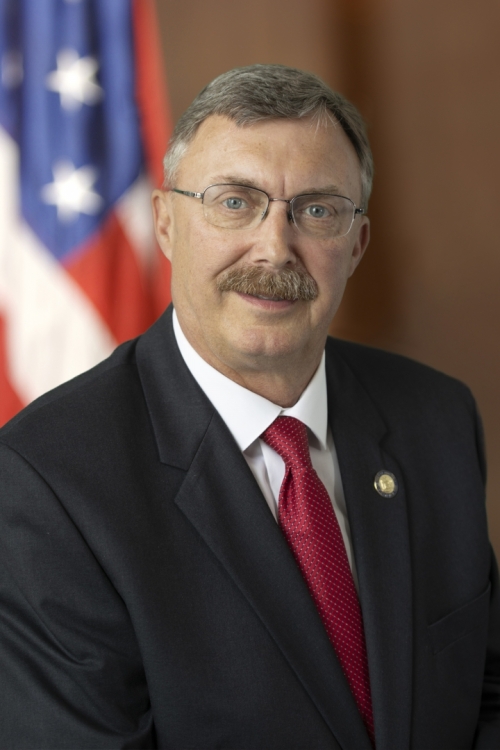 Mohawk Valley Community College has named New York State Assemblyman Brian Miller '79 the recipient of the MVCC Alumni of Merit Award for 2023. The award is presented annually by the MVCC Alumni Association to a nominee who has contributed to the improvement of the community, helped the College, and otherwise demonstrated professional leadership that symbolizes MVCC's mission of student success and community involvement.
Miller has been a member of the New York State Assembly since 2016, serving District 122 which includes parts of Oneida, Herkimer, Otsego, Delaware, Ulster, Sullivan, and Orange counties. From 2000 to 2016, he served as Oneida County Legislator in the 16th district, where he was the chairman of the Public Works Committee, assistant majority leader, and a member of the Ways and Means Committee. He also was a member of the Region 6 Fish and Wildlife Management Board and served eight years as the Bridgewater Town Supervisor.
Before his career in public service, Miller spent 22 years as a design engineer for Pratt & Whitney - HMI Metal Powders. He also worked as a design engineer for Bartell Machinery Systems LLC and a sales engineer for SMC Pneumatics. He owned and operated Miller's Orchard apple farm for 10 years and spent time as a basketball and baseball coach. Miller earned an associate degree in computer aided drafting (CAD) in 1979.

"Throughout his professional career in the private sector where he used his degree from MVCC, as well as multiple aspects of his public service, Brian Miller is always quick to share his appreciation for the education he received at MVCC and his support of the critical role the College serves in helping increase the vitality and vibrancy of the Mohawk Valley region," says MVCC President Randall J. VanWagoner, Ph.D.