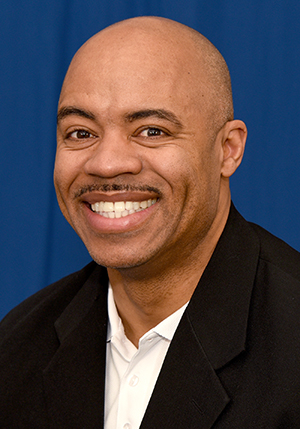 Musco Millner, III, Class of 1990
Director of Campus Safety, Utica University
MVCC's Alumni of Merit for 2022
Musco Millner, III was a member of the New York State Police for 26 years, achieving the rank of Captain, in charge of Leadership and Professional Development at the New York State Police Academy in Albany, NY. He retired in 2019 and now currently serves as the Director of Campus Safety for Utica University as well as serving as an Adjunct Mathematics Professor. As an adjunct Instructor at MVCC, Millner received the SUNY Chancellor's Award for Excellence in Adjunct Teaching in 2020. Millner is committed to service leadership, collaboration and is always willing to lead by example. Millner motivates his students by infusing his own life experiences, including his career with the New York State Police, into the classroom with powerful presentations and thought-provoking discussions.
Millner received his associate degree in Mathematics from Mohawk Valley Community College, his bachelor's degree in Mathematics from the University at Albany, and a master's degree in Mathematics through SUNY Empire State College. Millner is currently pursuing his doctoral degree in Curriculum and Instruction, with a specialization in Mathematics Education, through the University at Albany.
Millner is married to his lovely wife Lisa, a mathematics teacher at Proctor High School, and has two daughters, Ashley Janay and the late Jasmine Sarah.