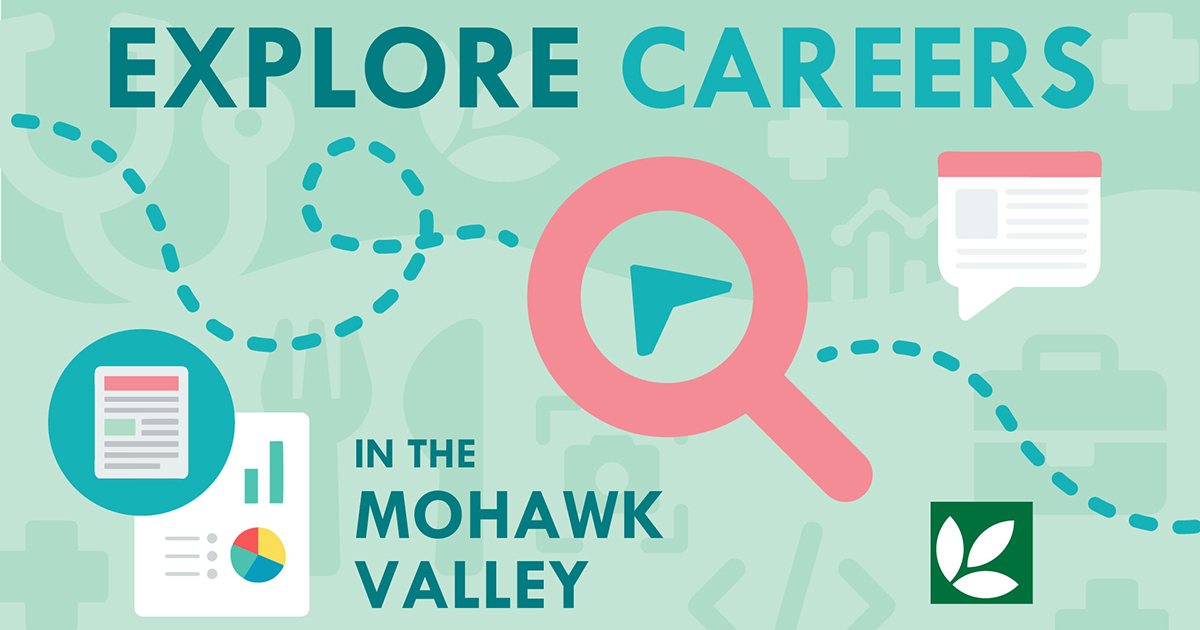 MVCC's Career Development Center and Oneida-Herkimer-Madison BOCES are hosting Exploring Careers in the Mohawk Valley from 5 to 8 p.m. Tuesday, March 21, 2023, in the Robert R. Jorgensen Center Field House at MVCC's Utica Campus. The event is open to high school students, their families, and others in the community seeking a career change.
Event supported by Oneida County.
Students who register in advance to attend are entered to win a prize at the event like Amazon gift cards.
Attendees will be able to talk with local industry leaders and MVCC faculty to learn about the variety of lucrative and stable careers available right here in the Mohawk Valley and how to get started.
Arts and Communication
Townsquare Media
Sentinel Media Company
A&P Master Images
Business and Hospitality
Gilroy Kernan & Gilroy
Utica National
Citizen's Bank
Government, Public Safety, Education, and Human Services
Oneida County Civil Service
CNY Psych Center
Helio
Utica Fire
Utica Police
NY State Police
Utica School District
UCP
Oneida County Sheriff's Department
STEM
Wolfspeed
Indium
Giotto
Semicron Danfoss
Booz Allen Hamilton
Air Force Research Laboratory
Health
Rome Health
Mohawk Valley Health System
Masonic Care Community
St. Joseph's Health
SUNY Upstate Medical University
Skilled Trades
IBEW 43
North Atlantic States Regional Council of Carpenters
The Home Builders & Remodelers Association of the Mohawk Valley
Mohawk Valley Builders Exchange
For questions, contact the Career Development Center at 315-731-5847 or careerdevelopment@mvcc.edu.