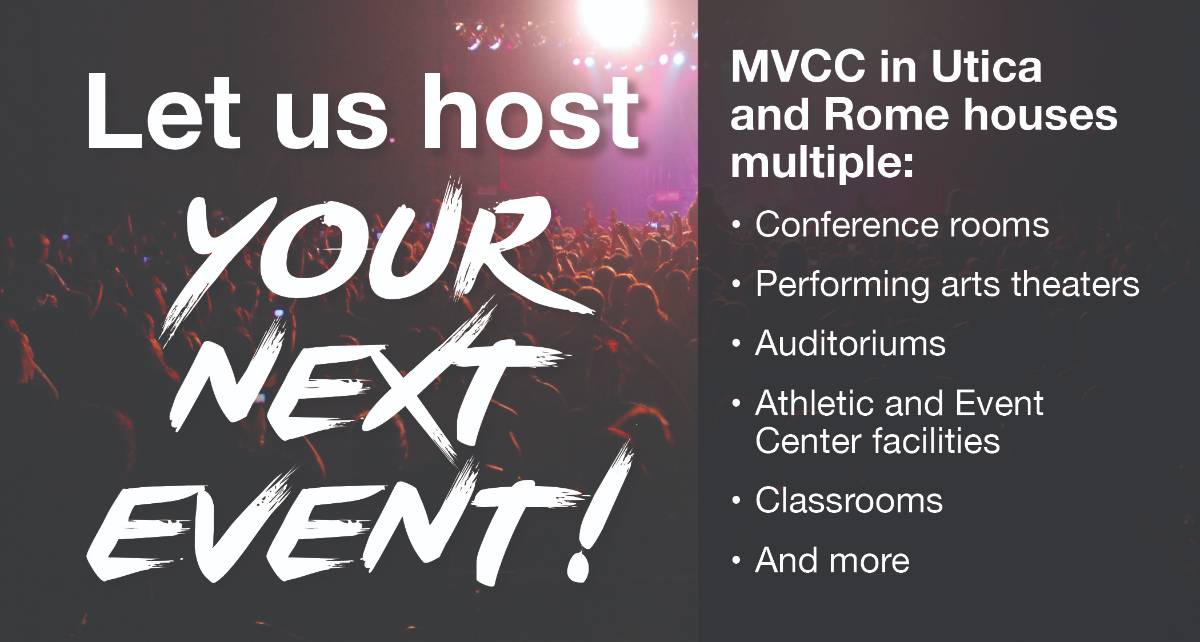 Events and Guest Services Facility Use
With campuses in both Rome and Utica, N.Y., MVCC is the perfect place to host your next event. Our team will walk you through the coordination of your event from start to finish. Catering options available!
Click here to fill out a Facility Use Request Form.
Please note: MVCC's facilities are available to both on- and off-campus groups; however, on-campus groups and educational departments have first priority. If you are an MVCC employee planning an event, click here.
Contact Us
Rome Campus - Facilities Use/Rentals:
Bella Popowski, Coordinator of Events and Guest Services
Phone: 315-334-7782
Email: bpopowski@mvcc.edu
Utica Campus - Facilities Use/Rentals/Administration and Billing/Invoicing:
Erica Carrock, Assistant Director of Events and Guest Services
Phone: 315-731-5720
Email: ecarrock@mvcc.edu
Technical (Audio-Visual) Questions:
Matt Wagner, Technical Coordinator of Events and Guest Services
Phone: 315-731-5846
Email: mwagner@mvcc.edu