The MVCC Board of Trustees will meet on
Monday, September 18, 2023 at 4:00 p.m.
MVCC Utica Campus
Stetson Boardroom, Payne Hall 300
Current Board Members
---
Since its inception in 1946, MVCC has been a community effort for a community asset in many ways. One of the reasons it has continued on this path is the idea that this college is here for the students. Another reason is that MVCC's Board of Trustees believes in that idea.
Made up of Oneida County residents who are either active or retired professionals, the Board is designed to maintain the continuity of the institution and strive for continuous improvement. One student also sits on the Board, giving added perspective and reminding the other Trustees why they are there.
The Board of Trustees holds monthly meetings, during which the public can come and voice concerns. They advocate for MVCC in government relations, fundraising, and curriculum development. Other responsibilities include approving the College budget, expenditures, and appointments to the professional workforce; negotiating contracts with (AMVA) and the Professional Association (PA); hiring the College president; setting policy based on the College's mission and vision; and being ambassadors for the College.
There are 10 Trustees on the Board. The Oneida County Executive appoints five Trustees, four are appointed by the Governor, and the student Trustee is elected annually as part of student government elections for a one-year term. All other appointments are for seven-year terms.
---
Frank Dubeck, Jr., Chair
Governor Appointment: 2016
Term Expires: June 30, 2021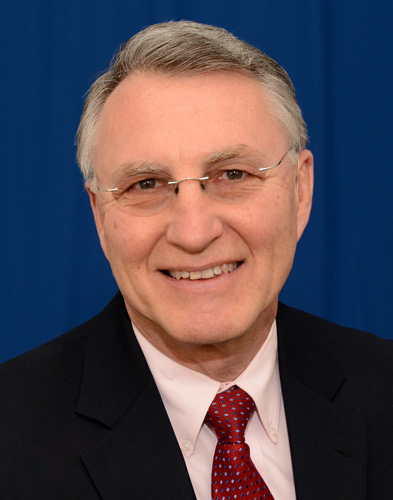 Frank Dubeck, Jr. M.D. was appointed in 2015 by Governor Andrew Cuomo. Dubeck currently serves as the Board's chair, elected in 2022. Dubeck previously served as vice chair from 2020-2022. He retired from his position as medical director for Change Healthcare, King of Prussia, PA, a position in which he provided clinical support for the development and maintenance of their various software solutions for the health care industry. He is a 2016 inductee to the Healthcare Hall of Distinction.
Dubeck worked previously as chief medical officer, vice president of medical policy, and regional vice president of the Utica Region at Excellus BlueCross BlueShield for more than 10 years, where he was responsible for the development and maintenance of medical policies and protocols, worked with regional and national experts to develop consensus among the medical policy committee, and oversaw implementation of policy logic, clinical editing, coding disputes and provider appeals. Prior to working at Excellus, Dubeck was the executive vice president at Summerhill Co. in Sherburne, N.Y., a physician services company, and served as a general internist at Slocum Dickson Medical Group in New Hartford, N.Y. for 12 years. Dubeck was a Major in the USAFR Medical Corps and served as Chief of Medicine at Ehrling Bergquist USAF Hospital, Offutt AFB, NE.
Wendy Waters, Vice Chair
Oneida County Appointment: 2019
Term Expires: June 30, 2028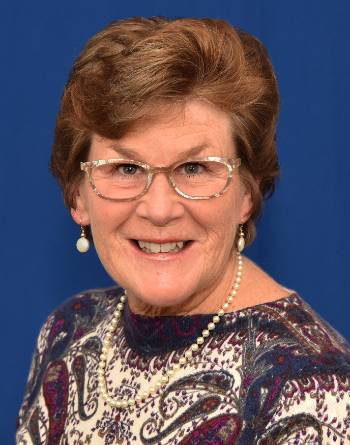 Wendy Waters was appointed to the Board of Trustees in 2019 by Oneida County Executive Anthony Picente. She currently serves as the Board's vice chair, elected in 2022. Early in her career, Waters worked in sports public relations and journalism at Skidmore College and for Syracuse-area weekly newspapers. After raising her family in Rome, she returned to school and earned her teaching certification and master's degree from Utica University as well as her administrative certification from SUNY Cortland. She served as a teacher and literacy/instructional coach for the Rome City School District. In 2016, Waters became principal at Gansevoort Elementary School a position she held until her retirement in 2019.

In addition to supporting community literacy and educational initiatives, Wendy has been involved in Rome Twigs, a volunteer organization at Rome Memorial Hospital, for more than 30 years, and has been a life-long member of Delta United Methodist Church. She has held leadership positions in both organizations. Waters continues to be passionate about literacy, sports, and travel and hopes to enjoy involvement in all of those areas during retirement with her husband, Stephen. She is honored to now serve her community as a member of the MVCC Board of Trustees.
Anthony J. Colón
Oneida County Appointment: 2008
Term Expires: June 30, 2026
In 2008, Oneida County Executive Picente appointed Anthony Colón to the Board of Trustees. He has previously served as the Board's chair from 2020-2022 and vice chair from 2018 to 2020. Colón spent his last 10 years in the corporate sector working at Mitchell International as a senior account executive and director of sales and marketing in Latin America. Colón then set up business in Central New York in 1999. He established his companies to provide services in various disciplines including language, cultural, and human services along with IT and medical recruitment. As a Qualified NYS Office of Court Administration Legal Spanish Interpreter, Colón has provided bilingual services to a variety of entities including the New York State and Federal Courts, along with the NYS Office of Mental Health. In addition to his service as a local Trustee, he also serves in leadership positions with New York State and National Community College Trustee Associations. He also provides services to local private, public, and non-profit organizations. Colón has a long history of community volunteer service. Currently he serves in membership and leadership positions within the Oneida County Vision 2020 Initiative Chairing the Access to Opportunity Committee; City of Utica's Planning Board and Chair of the Mayor's Access and Inclusion Committee; Co-Founder of the Mohawk Valley Latino Association; Boy Scouts of America Area 3 Board of Directors; and South Gate Ministries and Church. He is the 2015 winner of the New York Community College Trustees Marvin A. Rapp Award.
David Mathis
Oneida County Appointment: 1977
Term Expires: June 30, 2023
David Mathis has served as a member of the Board of Trustees successively since 1977, acting as vice president of the Board from 2002 to 2004 and 2011 to 2013, and has been chair of the Board of Trustees three times, with terms held from 1983 to 1987, 2004 to 2006, and 2013 to 2015.
In addition to his Board of Trustees appointment, Mathis is the Chair of the MVCC Dormitory Corporation Board of Directors and the president of the MVCC Alumni Association Board of Directors.

Incredibly active in the community, Mathis sits on a variety of boards for organizations including the Stanley Center for the Arts; New York State Workforce Investment Board; The Arc, Oneida-Lewis Chapter; Mohawk Valley Community Action; Helio Health; Upstate Family Health Center; and the Oneida-Herkimer-Madison BOCES School & Business Alliance Program. Mathis also has received many awards for his community involvement. Among them are United Way "Hero Award," Oneida County NAACP Achievement Award, Utica University Outstanding Alumnus Award, Mohawk Valley Community College Alumni of Merit Award, New York State Governor's African Americans of Distinction Award, American Red Cross-President's Fund Award for Cultural Diversity, Association of Community College Trustees Northeast Leadership Award, the M. Dale Ensign Trustee Leadership Award, the Joseph R. Curucci Legacy Award, and the Anne M. Bushnell Memorial Award for Special Achievement. He also was named an Oneida County Historical Society Living Legend.
Elaine M. Falvo
Governor Appointment: 1988
Term Expires: June 30, 2020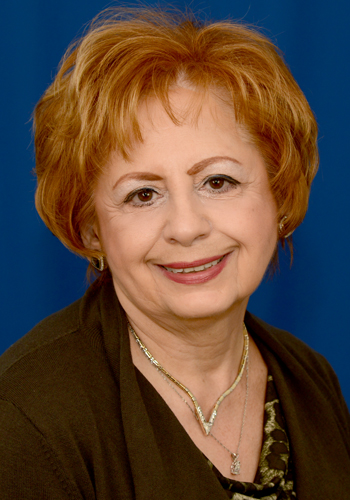 Elaine Falvo has served on the Board of Trustees since her appointment in 1988, having been consecutively appointed by three Governors. She has served as Chair twice, from 1993-1996 and from 2010-2013. She also was the Vice Chair from 1991-1992. Prior to retirement, Falvo served as the chief financial officer and treasurer of H.J. Brandeles Corp. of Utica, a mechanical contractor. Through knowledge gained while employed there, Falvo was a leader in the building of three major facilities at MVCC. Falvo has been of member of several other local boards, including New Hartford Board of Education and the board of Faxton Hospital (later the Mohawk Valley Network), from which she has been able to further MVCC's mission of helping students succeed, especially in the area's growing career fields.
During her 35 years as a Trustee, Falvo has received several other awards including the Marvin A. Rapp Award for Distinguished Trustee Service, a Distinguished Service Award from the Association of Community College Trustees, and a 25 Year Leadership Award from the MVCC Board of Trustees. As a BOCES board member, Falvo served 25 years and received a Distinguished Service Award from the School Board Institute. One of the most actively engaged Trustees in MVCC's history, Falvo has provided insight on enrollment management, labor relations, academic program development, and deepening MVCC's connection to local and regional school districts and BOCES, among other service.
William S. Calli, Jr.
Oneida County Appointment: 2003
Term Expires: June 30, 2024
William Calli, Jr. has been a part of the Board of Trustees since 2003, first appointed by Gov. George Pataki and again in 2010 and 2017 by Oneida County Executive Anthony Picente, Jr. Calli served as the Board's chair from 2008-2010 and 2015-2018 and Vice Chair from 2006 to 2008 and 2013-2015.
Calli is an attorney and partner in the law firm of Calli, Calli & Cully, his family's law firm of over 100 years. His primary areas of practice include Real Property, Banking, Wills/Estates and Corporate law. In the past he has been involved with several other organizations including the Oneida County Board of Ethics and the Oneida County Bar Association, where he served as the latter's Presdient in 2021 and where is he a long-standing Chair of its Real Property Committee. Calli is also a recipient of the 2012 NYCCT Marvin A. Rapp Distinguished Trustee Award. He is a 1989 graduate of Rensselaer Polytechnic Institute and earned his Juris Doctor from the New England School of Law in Boston in 1992.
Camille T. Kahler
Oneida County Appointment: 2012
Term Expires: June 30, 2026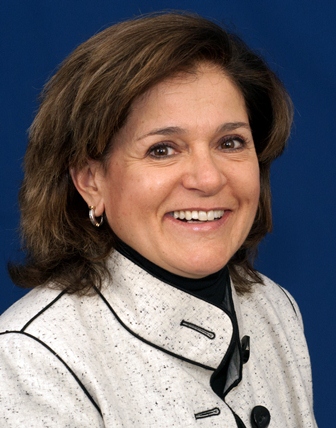 Camille Kahler was appointed to the Board of Trustees in 2012 by Oneida County Executive Anthony Picente. Kahler has previously served as the Board's chair from 2018 to 2020 and vice chair from 2015 to 2018. Kahler earned her Juris Doctor (J.D.) from Albany Law School of Union University, and is admitted to practice in New York and Florida. She has been part of Saunders Kahler, L.L.P. in Utica since 1983, first as an associate before making partner in 1988. Kahler's work involves a general practice with an emphasis on corporate law and real estate.
In addition to her service on the MVCC Board, Kahler has been active in a variety of other community organizations, as well, having held board positions on all of them at one point. These organizations include the Oneida County and New York State Bar Associations, the YWCA of the Mohawk Valley, the United Way of the Greater Utica Area, Inc., and The Jervis Public Library Association, Inc.
Anna T. D'Ambrosio
Governor Appointment: 2021
Term Expires: June 30, 2023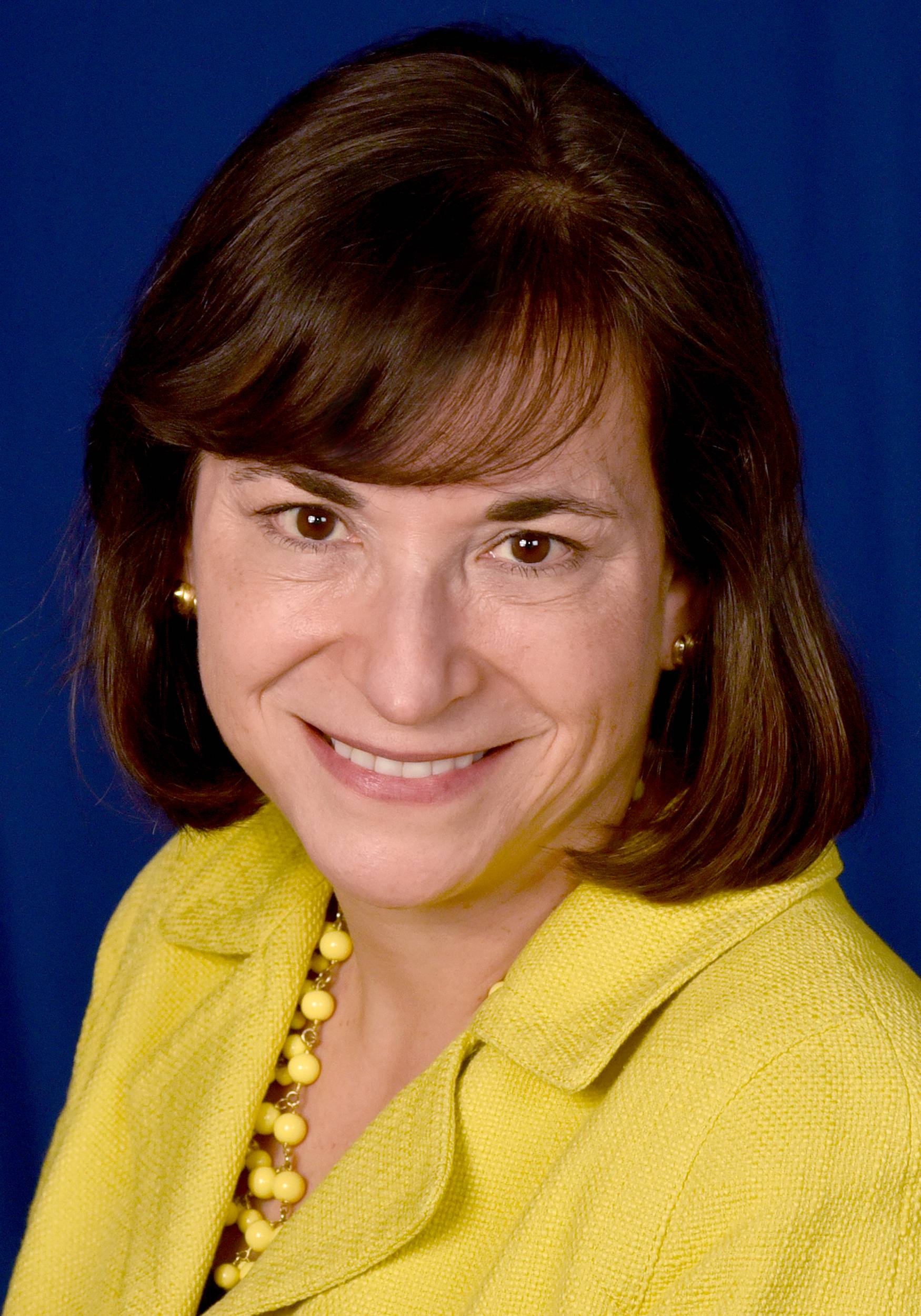 Anna Tobin D'Ambrosio was appointed to the Board of Trustees in 2021 by New York Governor Andrew Cuomo. D'Ambrosio is the President and CEO of Munson, a multi-facted arts organization in Utica, New York, where she has worked since 1989. Prior to her current position, she served as Director and Chief Curator of the Museum of Art at Munson from 2012 until 2017 and as Curator of Decorative Arts from 1989 to 2012.
D'Ambrosio holds a master's degree from the Cooperstown Graduate Program and received her bachelor's degree from College of the Holy Cross, Worcester, MA. Ms. D'Ambrosio has lectured extensively across the country and has curated numerous exhibitions. Her publications include books, exhibition catalogues, and scholarly articles.
Ms. D'Ambrosio is a member of the Association of Art Museum Directors and serves on the board of the Williamstown Art Conservation Center, Williamstown MA; the Decorative Arts Society, New York City; and the Community Advisory Boards for Utica's SUNY Polytechnic Institute College of Business and the Masonic Medial Research Institute. She is a past board member for the Museum Association of new York. Ms. D'Ambrosio has won several regional awards, including a Woman of Distinction recognition from the New York State Assembly (2022), New York State Senate Commendation Award (2021), the Christopher P. Destito Tourism Leadership Award (2020), Woman of the Year for Arts through the Mohawk Valley Chapter of New York State Women, Inc. (2017), and was a 2012 award recipient at teh YWCA Mohawk Valley's Salute to Outstanding Women.
Ms. D'Ambrosio lives in New Hartford, with her husband, Dr. Paul S. D'Ambrosio, the President and CEO of the Fenimore Art Museum and the Farmers' Museum in Cooperstown, NY.
Dana E. Jerrard
Governor Appointment: 2021
Term Expires: June 30, 2025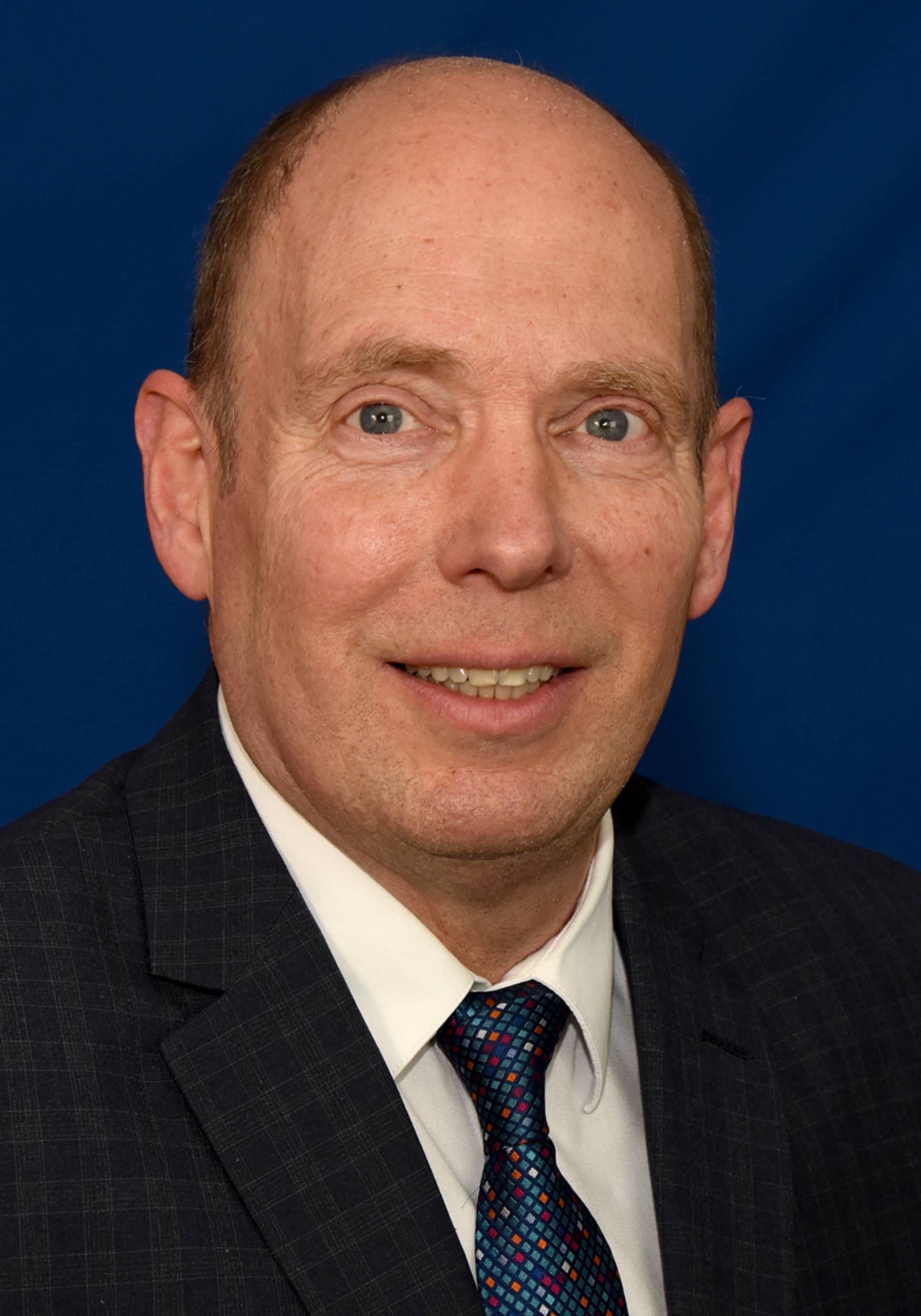 Dana Jerrard was appointed to the Board of Trustees in 2021 by New York Governor Andrew Cuomo. Jerrard earned a B.S from the New York State College of Agriculture and Life Sciences at Cornell University, and, following four years working in the food industry in Philadelphia, relocated to the Mohawk Valley with his wife, the former Cathy Vicks.
Professionally, Jerrard spent 30 years at Vicks Lithograph in Yorkville before retiring in 2016. He currently works on a part-time basis as HR Director at JAY-K Lumber in New Hartford.
Jerrard was President of the Mohawk Valley Community College Foundation from 2003-2015 and served on the presidential search committee for the College in 2007. He has been a member of the Utica Rotary Club since 1986 and was Governor of the Central New York Rotary District 7150 in 2021-22, responsible for 41 clubs and more than 1000 volunteers. His service to our community also includes Founder and President of Senior Services of Utica, Pacesetter Campaign Chair for United Way, and President of Family Services of Utica. Currently, he is Alumni Class President for his graduating class at Cornell.
Justin Kobler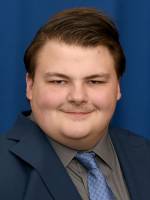 Student Trustee
Term Expires: May 31, 2024