February Diversity Spotlight: Black Heritage
Monthly Community Readings
Community's Picks: MVCC Library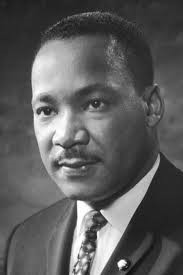 Chief Equity and Inclusion Officer's Pick: Martin Luther King, Jr's I have a Dream
African American Heritage and Your Curriculum
A History Lesson
Journey from Slavery to Statesman": The Homes of Frederick Douglass
This lesson is based on the National Register of Historic Places registration files for Wye House, Nathan, and Polly Johnson House (and photographs), and Frederick Douglass National Historic Site (and photographs), as well as other source materials on the life of Frederick Douglass. It was written by Jenny Masur, National Park Service, and edited by the Teaching with Historic Places staff. This lesson is one in a series that brings the important stories of historic places into classrooms across the country.
Where it fits into the curriculum
Topics: This lesson could be used in units on the antebellum South, the institution of slavery, and the Underground Railroad.
Time period: 1817-1895
Did you know?
Although rarely being given public credit and recognition for their work, African Americans have had an overwhelming amount of inventions that are commonplace today. Their contributions have been in the fields of science, engineering, and technology. The link below displays a list of inventors.
A List of Black Inventors and their Inventions
Read about one such inventor:
Madam C.J. Walker (1867–1919)
Madam C.J. Walker created specialized hair products for African American hair care and was one of the first American women to become a self-made millionaire. Click on her name and read her story.
Other Black inventors that most of us didn't know about: