Brewer support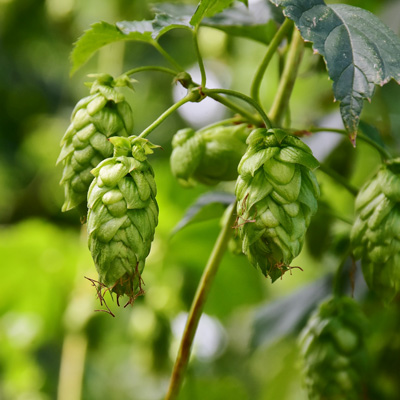 Mohawk Valley Community College, through the Advanced Institute for Manufacturing (AIM) is offering an affordable Beverage Analysis Program that utilizes our Gas Chromatograph Mass Spectrometer (GCMS) to provide brewers of all sizes access to detailed, accurate, and reliable analysis of their beer, hops, and wort.
Tests are conducted on very small sample sizes using sample containers to ensure purity and accuracy. All testing is conducted with strict adherence to American Society of Brewing Chemists (ASBC) standards in our professional laboratory on the MVCC Utica Campus. AIM can assist you with business services to help grow your operations into the next level of business.
Tests can be run on an individual basis or you can take advantage of packages
Beer analysis

Beer analysis requires only an 8-ounce sample or a single product in its final package. Samples are mailed to us for the full range of scientific analysis, which can include pH, polyphenols, dimethyl sulfide, alcohol (ABV), specific gravity, volatiles, color, bitterness, iron, copper, and total carbohydrates at a reasonable price.
Hops analysis

A 4-ounce sample for analysis of hops includes: Moisture, alpha and beta acids, total essential oils, and non-isomerized hop extracts. Tests can be run individually or in cost-effective packages.
Wort analysis

Wort analysis requires an 8.5-ounce sample to test for pH, specific gravity,total acidity, reducing sugars, free amino nitrogen, iron, copper and bitterness. Tests can be run individually or for a convenient package price.
Sample packaging is provided and mailed overnight to MVCC at customer's expense.
Available analysis
Beer — Beverage Analysis
Package 1: $99
Package 2: $125
Package 3: $250
Annual Quarterly Subscription: $900
Wort — Beverage Analysis
Full Assay: $90
Annual Quarterly Subscription: $325
Hops — Beverage Analysis
Package 1: $70
Annual Quarterly Subscription: $430
Other opportunities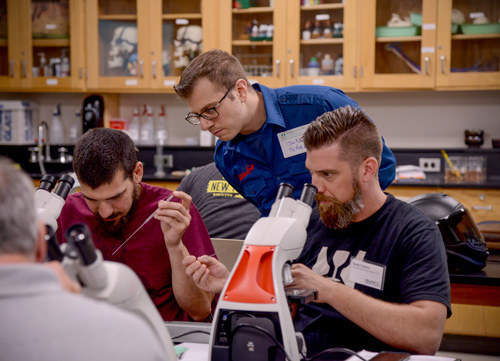 MVCC also hosts a Brewing Series for industry professional and home brewers. This seven-week Brewing Series mixes lectures and hands-on workshops that cover a range of topics, including barley, hops, water chemistry, yeast, quality, off flavors and characteristics, and a general overview of the brewing process.