Aviation Maintenance Programs
There are few industries that foster dreams and goals like aviation. From design to construction, from maintenance to flight, aviation is an industry that has shaped the future. Demand for personal and commercial air travel has spawned jobs for trained personnel of all types — in particular, for Airframe and Powerplant Technicians.
Start your career in one year with MVCC's Airframe and Powerplant Technology program. It is the only community college-based aviation maintenance program in New York State and one of only a few one-year programs in the country.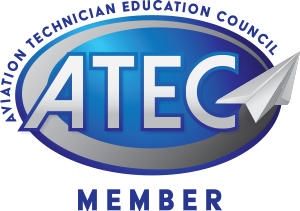 The FAA-authorized program (Certificate #VXYT570K) is structured as a full-time, 40-hour-per-week training program that runs in three consecutive semesters. During the course of 12 months, students receive 1,905 hours of FAA-approved training that prepares them to sit for the examinations required to be issued the FAA Airframe and Powerplant Certificate.
MVCC also offers an Associate in Applied Science degree in Mechanical Technology: Aircraft Maintenance.
Program Information
The Airframe and Powerplant Technology Program strives to be a leading institution for aviation maintenance technology education by focusing on student, community, and employer needs. The program is structured as a full-time, one-year training program. Full-time attendance is mandatory for each of the program's three semesters, and enrollment is limited to 25 new students each semester. The program typically enrolls new students in May, August, and January.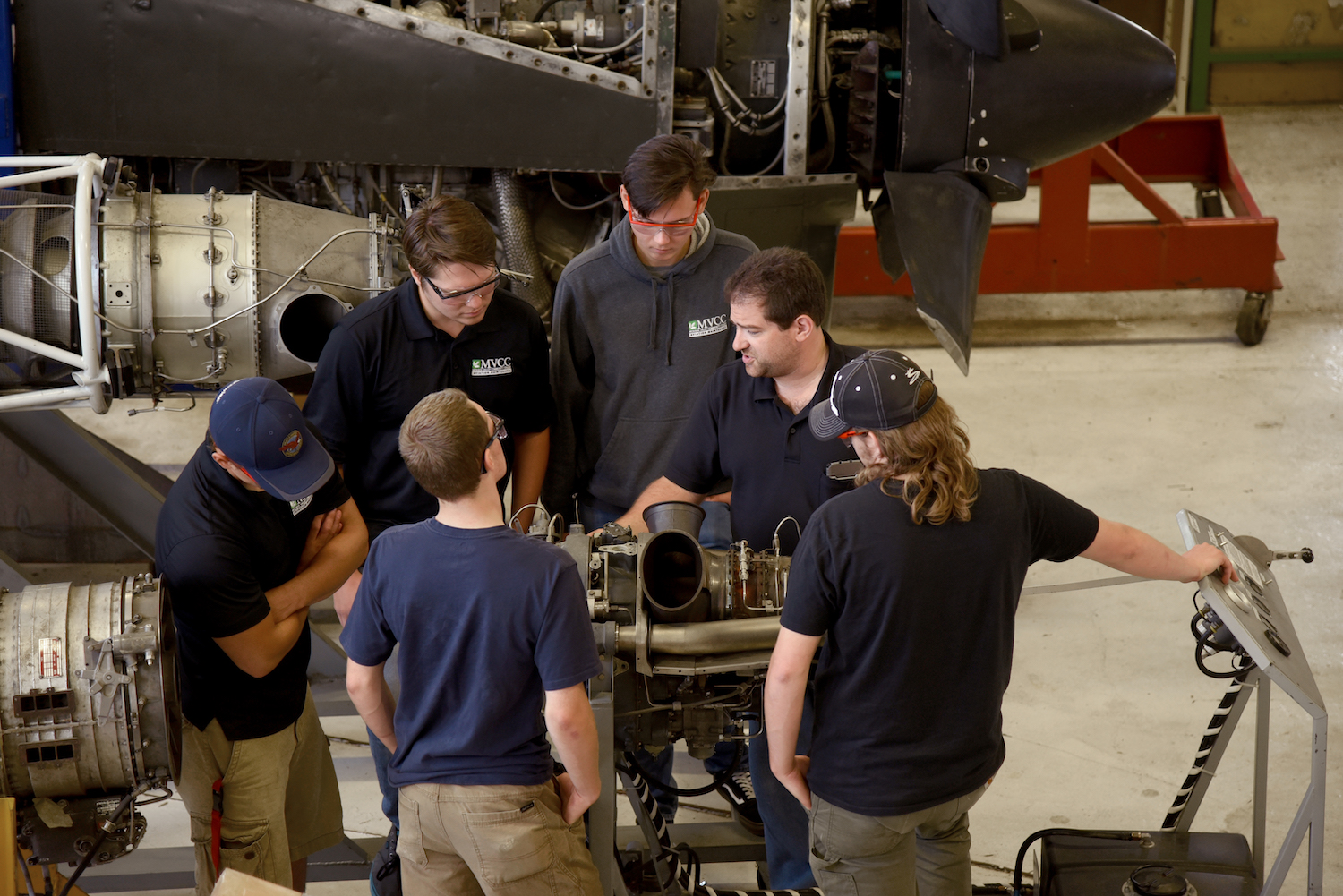 Students gain hands-on experience with real equipment and aircraft. Based a short distance from MVCC's campus in Rome, N.Y., the majority of instruction takes place in the college's state-of-the-art aviation training center, located at 645 Bomber Drive, along the flight line of Griffiss International Airport. The center is about a half-mile from the full-service Rome Campus, which offers advising, financial aid, dining, and other student services.
Aviation students are surrounded by MVCC's fleet of operational aircraft, which includes a Boeing 727-100, 2 Gulfstream GII business jets, a Bombardier Challenger 600, a twin engine Cessna 310, Piper PA-28-140, OH-58 Helicopter, and a variety of additional airframes as well as General Electric, Pratt & Whitney, and Allison/Rolls Royce jet engines, Lycoming and Continental reciprocating engines, and other aircraft equipment and simulators.
Transfer opportunities
Upon completion of the Airframe and Powerplant Technology Certificate, you can enroll in the two-year Mechanical Engineering Technology: Aircraft Maintenance AAS degree program. Students who complete the two-year degree may then transfer to Embry Riddle Aeronautical University.
Career opportunities
Aircraft mechanic/service technician
Aviation inspector
Aircraft structure, surfaces, rigging, and systems assembler
Aerospace engineering and operations technician
Student Testimonials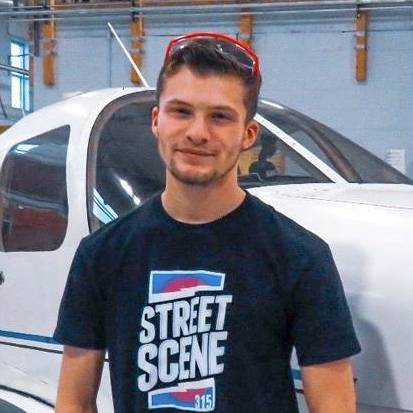 "MVCC's A&P program teaches us more than enough knowledge about aviation maintenance to give us an edge over our peers."
- Robert Probst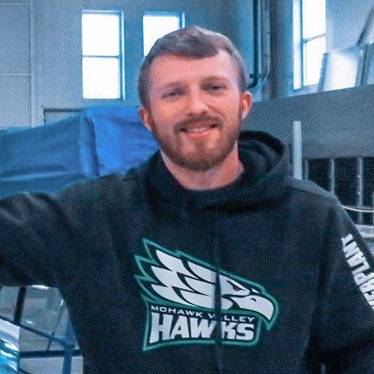 "It's the best of both worlds – I get to learn mentally and physically in MVCC's aircraft program."
- Cody Rundle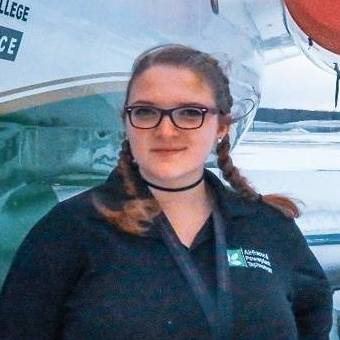 "It's a challenge, but it's so worth it. It's so rewarding at the end of the day."
- Rebecca Cronce
How to Get Started
Call MVCC's Airframe and Powerplant Technology Program Director, Walt Constantini, at 315-338-7826 for more details and application information. Prospective students file a standard MVCC Application for Admission, available online or at any MVCC campus. You may also wish to contact the Admissions Office at MVCC at 315- 792-5354. There are special application requirements related to this program, including an interview with the program director.
Airframe & Powerplant Technology
Contact Aviation Training Center
Walt Constantini, Program Director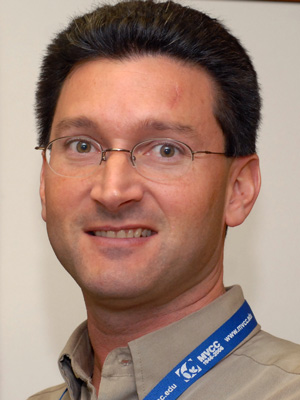 645 Bomber Drive, Rome, NY 13441
Walt Constantini