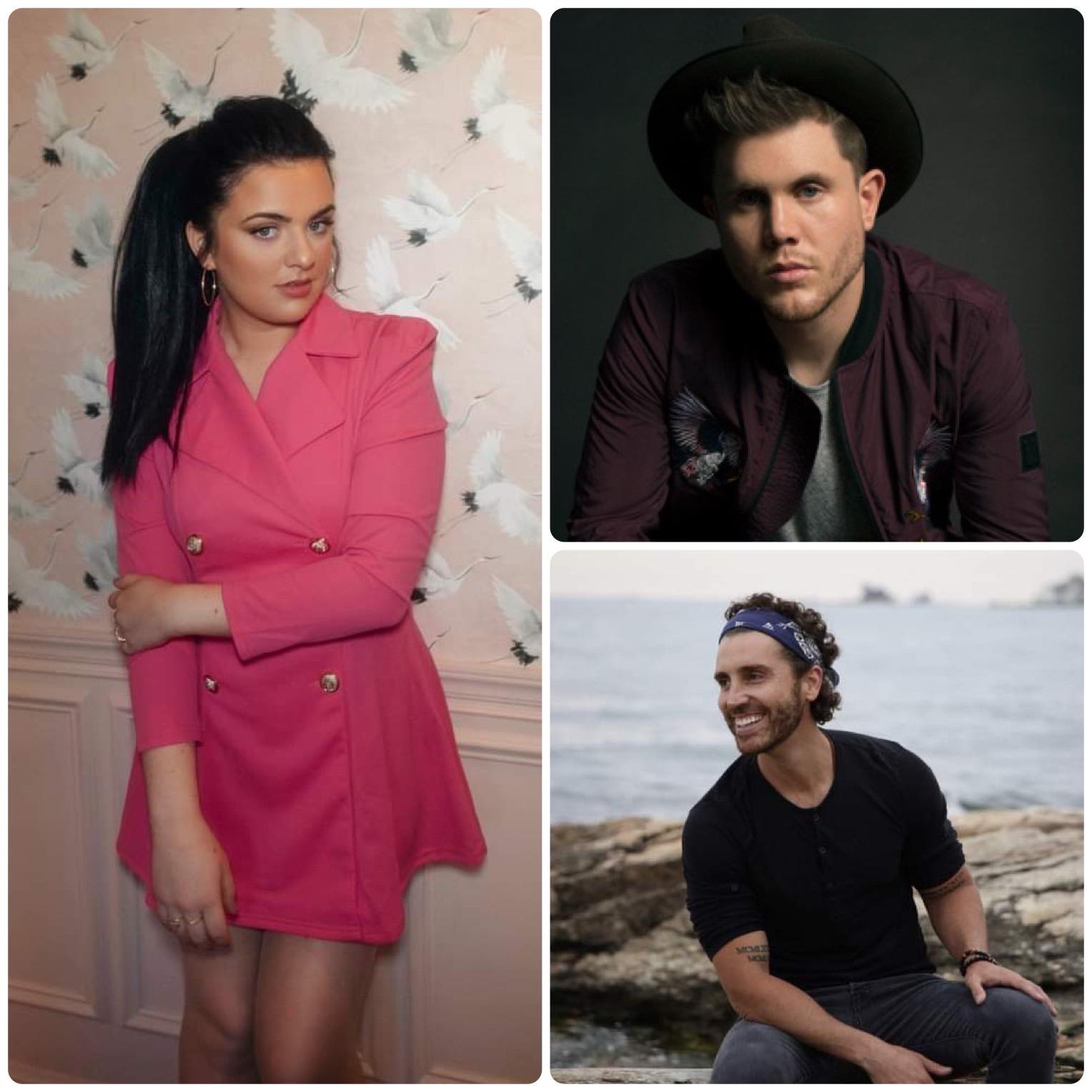 The Mohawk Valley Community College Cultural Series will host "American Idol Songwriters Round," a concert featuring "American Idol" winners Maddie Poppe, Trent Harmon, and Nick Fradiani, at 7 p.m. Friday, Sept. 23, in Schafer Theater at the College's Utica Campus. Tickets, which cost $20 general and $15 for MVCC employees (free for MVCC students), are available for purchase at www.mvcc.edu/tickets.
Maddie Poppe, the Season 16 (2017) winner of "American Idol," released her debut album, "Songs from the Basement," in 2016, and in 2019, her sophomore album, "Whirlwind," reached No. 2 on the iTunes Pop charts. That fall, Poppe supported Ingrid Michaelson on The Dramatic Tour, which led to a deal with Secret Road, and she is currently touring in support of her new single "The One That Got Away."
Trent Harmon holds the Season 15 (2016) title as winner of "American Idol." His debut single, "There's A Girl," reached Top 10 status and resulted in successful tours throughout the country.
Nick Fradiani, the Season 14 (2015) winner of "American Idol," is well-known for his hit singles "Beautiful Life," "All On You," "I'll Wait for You," "Empire," and his latest "Never Gonna." Fradiani also played the role of Lorenzo in the touring musical production of "A Bronx Tale," and was featured in the musical, "A Solitary Man: The Music of Neil Diamond."
The MVCC Cultural Series is brought to you by MVCC's Cultural Events Council, in collaboration with MVCC's Program Board, with significant support from the Student Activity Fee. For the complete series lineup and ticket sales, visit www.mvcc.edu/culture.