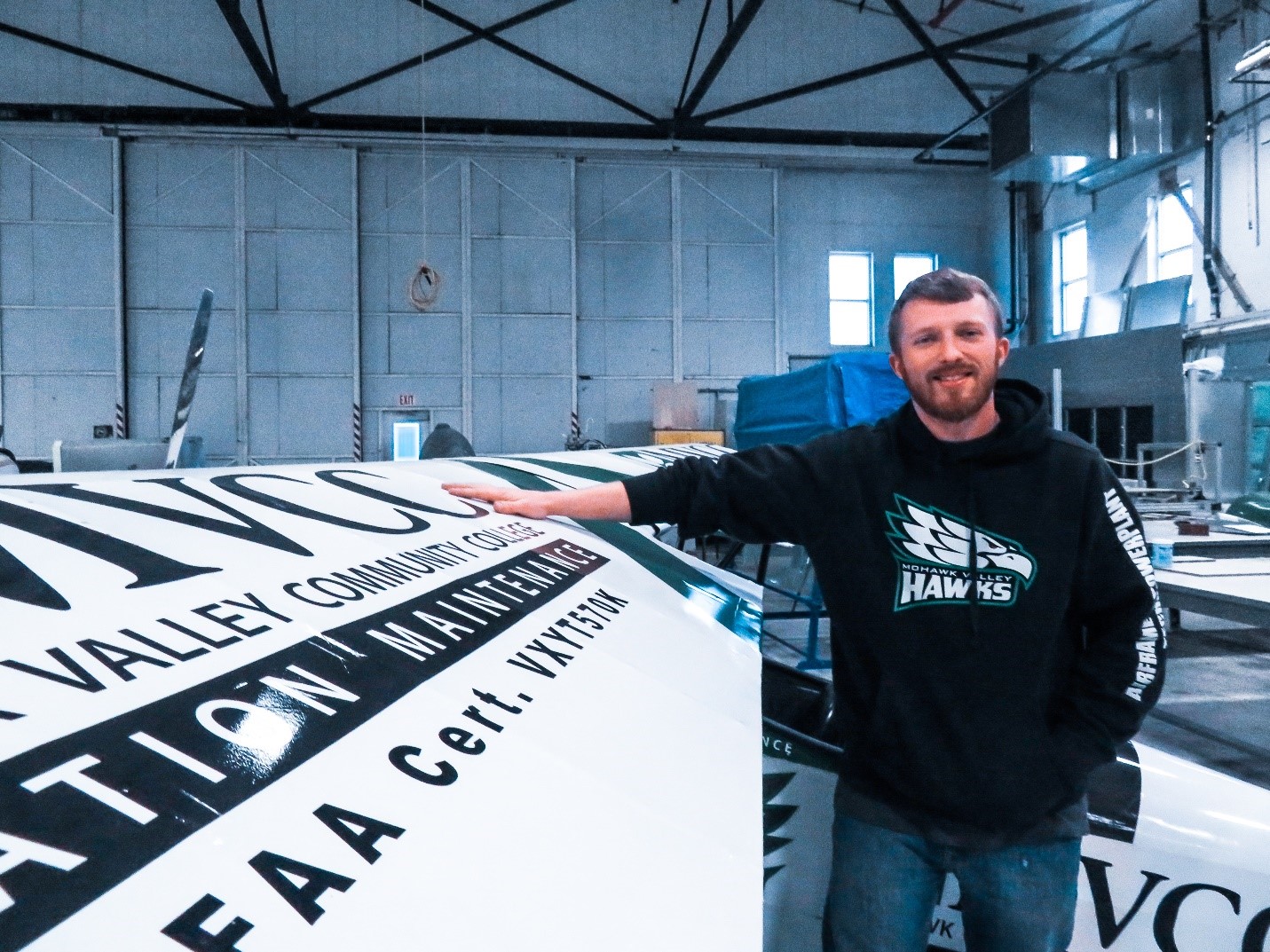 Cody Rundle, a student in the Airframe and Powerplant program at Mohawk Valley Community College from Ferndale, N.Y., has been selected by the Aerospace Maintenance Council to receive the Phoebe Omlie Award, a scholarship named for Phoebe Jane Fairgrave Omlie, the first female to receive an FAA aircraft mechanic's license.
Rundle, who has completed two out of three semesters in the A&P program, was set to be on MVCC's five-person team at the Aerospace Maintenance Competition in Dallas this September, where he and his teammates would have put their aviation maintenance skills to the test against peers from across the country. The competition was canceled due to COVID-19 restrictions. The scholarships in honor of Omlie also are usually awarded at this competition, but were instead recognized during a virtual ceremony on Wednesday, June 23.
"During this difficult time, it is especially nice to recognize a student like Cody in the program who has a positive attitude, is motivated to do well, and is friendly to all those he works with," said Walt Constantini, director of MVCC's A&P program. "I feel he is a perfect choice to be receiving a scholarship, as he certainly is deserving of it."
Rundle will finish his final semester this fall, after being delayed by COVID-19 restrictions. He is a full-time student, works as a welder six days a week, and is involved in the MVCC Aviation Maintenance Club.