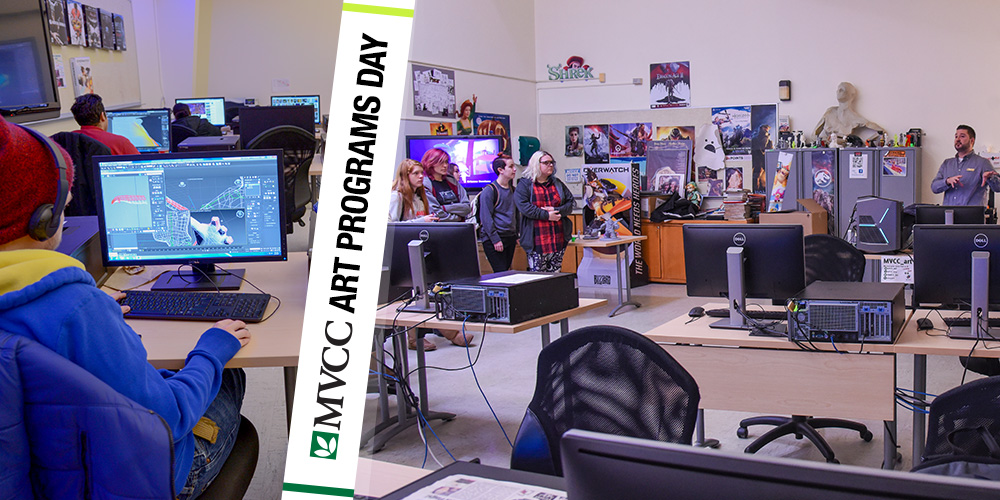 Mohawk Valley Community College will host Art Programs Day from 10:30 a.m. to 1 p.m. Friday, Dec. 6, at the College's Utica Campus.
This event, designed to introduce prospective students to MVCC's various art programs, will begin with a presentation in Schafer Theater in Francis A. Wilcox Hall and will include tours of the College's arts facilities and presentations on studio art and digital programs, which include Digital Animation, Digital Media and Marketing, Fine Arts, Graphic Design, Illustration, and Photography. Lunch will be provided.
To register for Art Programs Day, visit mvcc.edu/artday. For more information, call MVCC's Admissions Office at 315-792-5354.