Bookstores on both Utica and Rome campuses will be closed till further notice due to the New York Governor's PAUSE declaration.
Follett (Bookstore operator) will offer several means of help due to COVID-19:
Free Ebook access through bkstr.com/mvccstore to help with Distance Learning
Free Ground shipping on all online orders that will be fulfilled by other open Follett stores
Free OER and Lumen options for students
Rental Grace Period extension for 15 days beyond May 7, 2020. Free shipping label through student's eFollett account.
How Do I Return/Check-In my Rental?
You can return your rental to your campus store.
Or, you can sign in to your account and print a free return shipping label to ship back to your store. On the Rentals page, click "Return all Rentals by Mail" to begin. To avoid any late fees, return all rented books to the bookstore by the return date on your receipt or packing slip.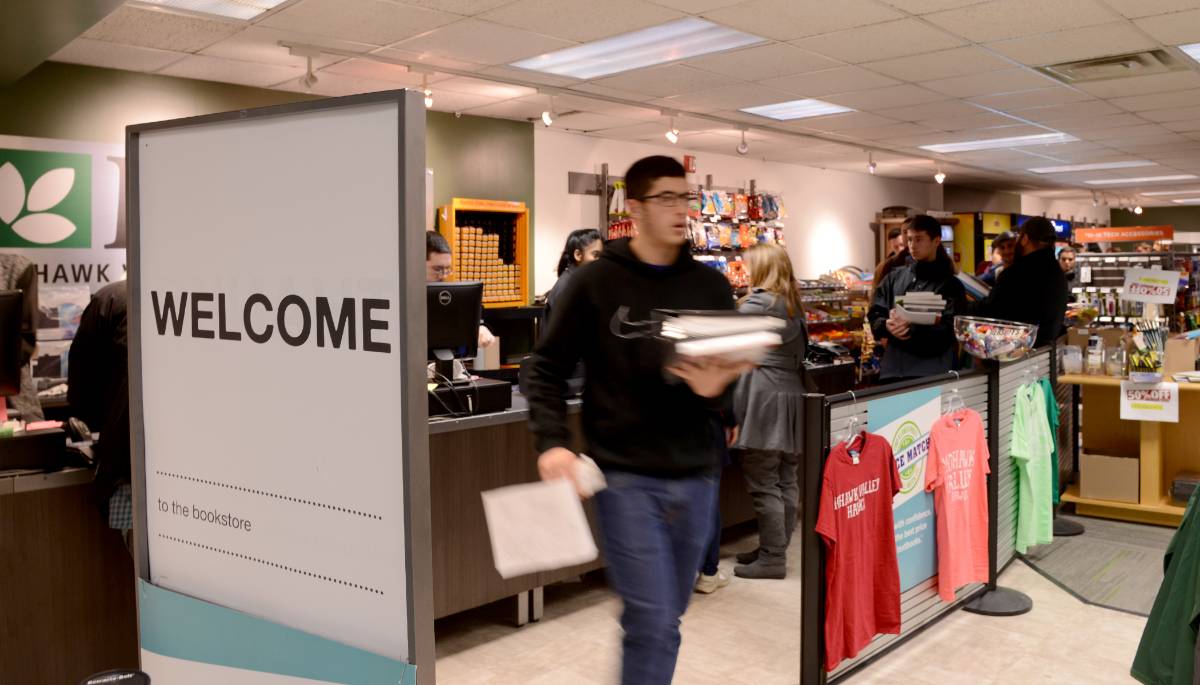 Welcome to the MVCC Bookstore!
The Mohawk Valley Community College Bookstore is owned by the MVCC Auxiliary Services Corporation and operated by Follett Corporation as a service to its students, faculty, administration, and staff by providing the tools needed for education. All profits are invested back into the college for scholarships and other needs.
The bookstore offers a complete line of textbooks, new and used, as well as art supplies, gift items, mugs, shirts, hats, health science uniforms, health science supplies, dictionaries, backpacks, computer supplies, snacks, soft drinks, jump drives, pens and pencils, notebooks, highlighters, decals, test supplies and more. Gift certificates also are available.
Valid photo ID required
Our hours change frequently.
After final exams/before
first classes, hours may change.
Please call the Bookstore
for the most current hours.
E-mail: mvcc@bkstr.com