Apply Today!
Leadership Academy Application
About Leadership Academy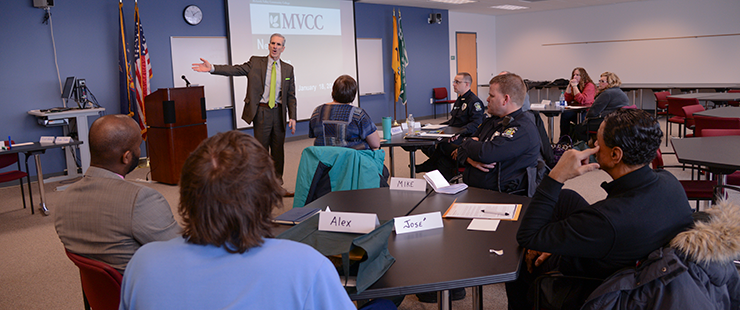 Leadership Academy develops effective leaders who understand themselves and how to build relationships, have the skills to create and work with teams, display emotional intelligence, and connect to their organizations. Leadership Academy is a 10-month personal leadership development program intended for emerging leaders.
Program Highlights
Creates an understanding of the personal characteristics of a leader by developing strengths and increasing self-awareness
Develops the capacity to build affirming and empowering relationships that are fundamental to effective leadership
Develops the ability to create a climate of collaborative effort and a culture of mutual support
Imparts a philosophy that anyone can lead from anywhere through the development of leadership tools
Course Sample Topics
Leadership Inventory: Understand Your Strengths
Leading by Example
Empowering Others: Developing Strengths and Building Trust
Communication and Presentation Skills
Leading in a Diverse Society
Course Details
September - June
10 Half-day Sessions
Tuition: $1,800
Receive 10 percent off your tuition bill - when one employee enrolls in LMV and at least one other employee enrolls in any CLE program (LMV, Leadership Academy, Supervisors Institute).