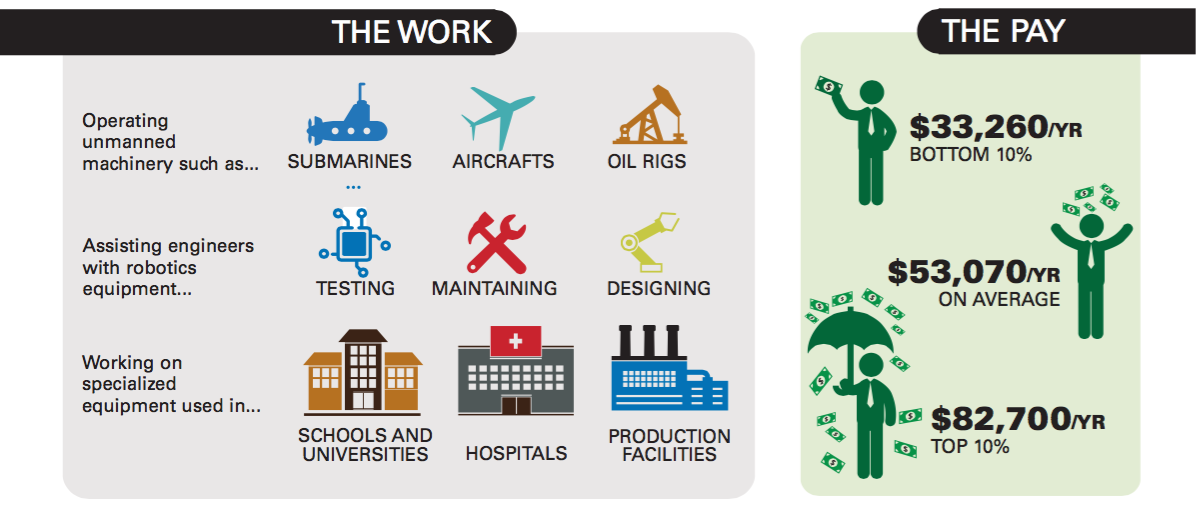 Earn a Mechatronics Certificate in just 10 months!
All around the world, industry is changing. Machines are growing more advanced every
day. Who will maintain these devices? Who will design and build new machines for
the future?
With 10 months of training, you can join this high-tech, high-demand field.
MVCC's Mechatronics Certificate program will prepare you for a career in
advanced manufacturing. This hands-on program is one of only a few in the region offering this training.
Attend class on campus two nights a week and complete required work online to build
your knowledge of mechanics, electronics, motor control systems, and automation. This credential will prepare you for immediate entry into the high-paying technical jobs in the advanced manufacturing workforce.